Riding holiday in South Tyrol: Experience a heavenly riding holiday at Hotel Wiedenhofer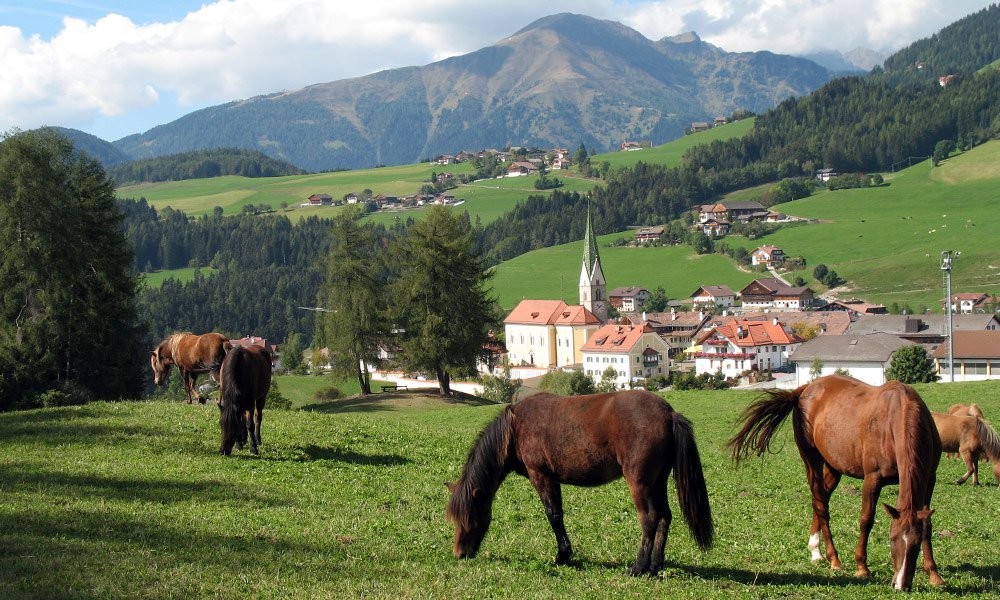 "Happiness on Earth is on the back of a horse." So said the German poet Friedrich von Bodenstedt in the 19th century. We share his opinion – probably in the knowledge that happiness in the saddle needs an outstanding steed and a lovely landscape too. This is what we offer on a riding holiday in South Tyrol. Our hotel offers different riding packages that are specially adapted to the wishes of our guests who want a riding holiday in the Pustertal.
Book one of our riding packages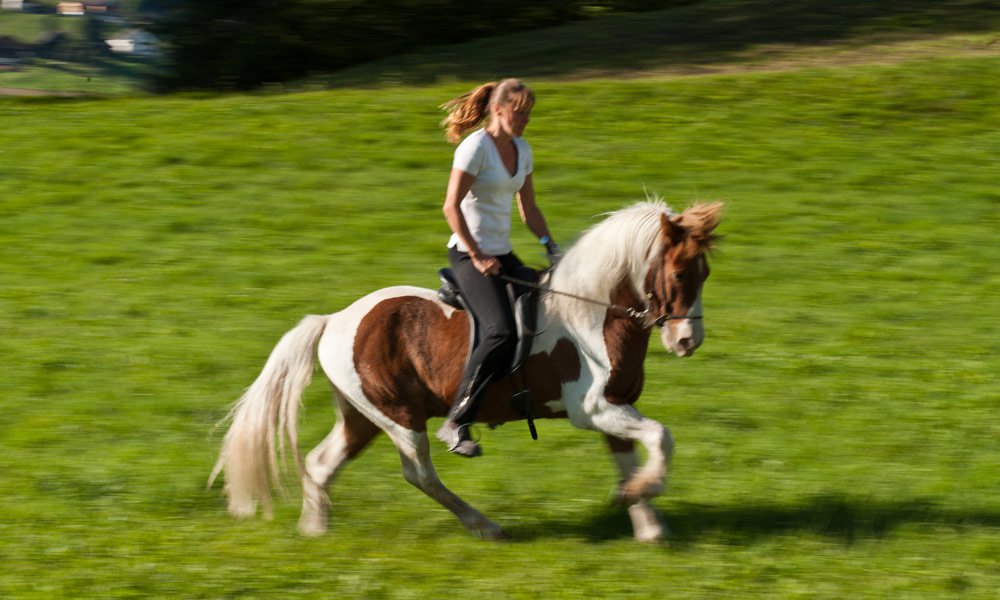 The Gestüt Wiedenhof is part of our hotel. It is a riding stable with 40 trim Icelandic horses, a riding school, an oval and long track, a riding hall and a menage. If you have not yet had the pleasure of riding a friendly, cheerful little horse that is perfect for South Tyrol, you are welcome to make up for your loss here with us. You can make your first forays into riding or improve your skills. Your Icelandics are here for experienced riders, and also for beginners who really should not miss the chance to have a go. In collaboration with the riding stables, we offer guided hacks and treks through the winding landscape of Pustertal.
The Icelandic – an ancient island breed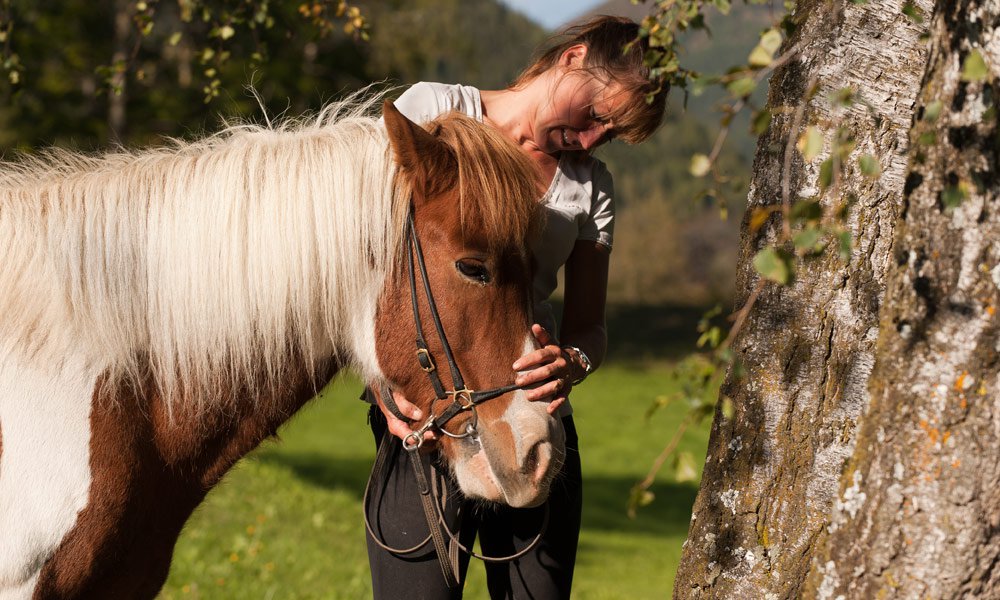 Have you ever had the chance to get to know an Icelandic horse? This sturdy breed was cultivated in the Middle Ages in Iceland, and is specially adapted for the harsh climate of a Nordic volcanic island. Icelandic horses only measure 130 to 145 cm at the withers, but they are stocky beasts. They still appear very elegant with their big, dreamy eyes and the oversized mane that looks like something out of a long-lost fairy tale.
Put together your own riding legend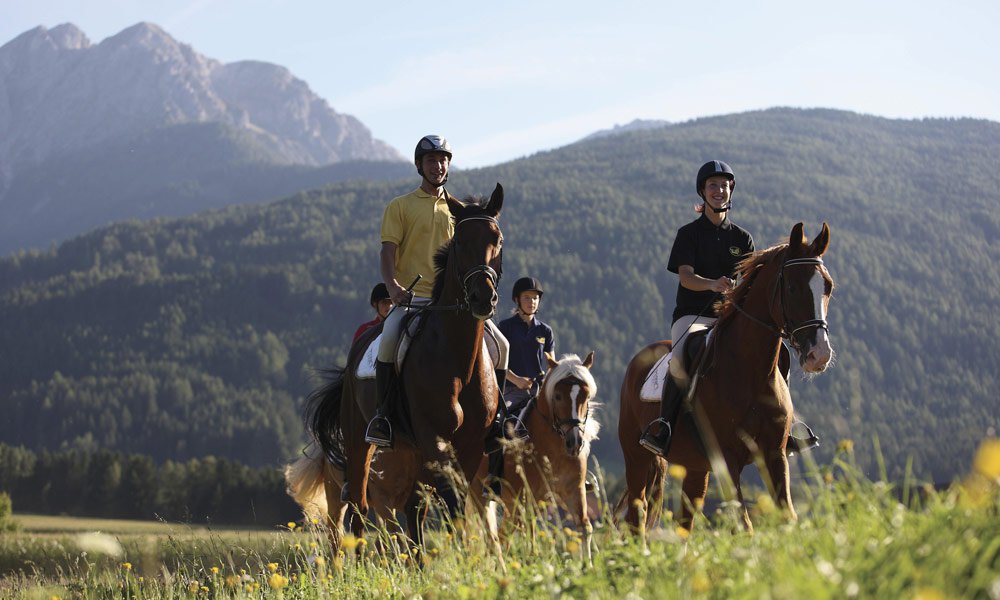 You will be fascinated on your riding holiday how naturally our Icelandic horses manage the ancient gaits of tölt and pass, and how smoothly they move through our meadow landscape. After an exciting day in the saddle, you can relax in the hotel swimming pool, and enjoy a tasty menu in the evening, before retiring to the bar to discuss your horseback adventures with like minds.