An active holiday for all the senses: Our charismatic hotel
An experience that will stay with you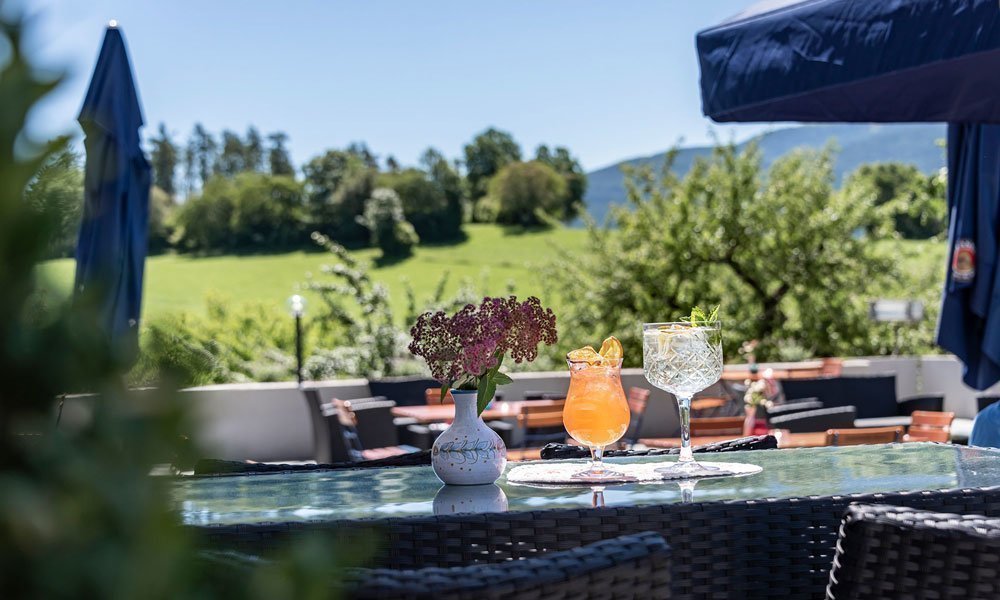 Our hotel is steeped in history. As a building from the end of the 18th century, it has been through quite a lot, with the traces of its past leaving a special aura today. As soon as you step over the threshold, you will be hit with the unmistakable presence of hospitality provided over many centuries. You will be enchanted by the ambience here! We see ourselves as a hotel built for true pleasure, appealing to all the senses. A stay with us is a special experience.
The flair of South Tyrol under one roof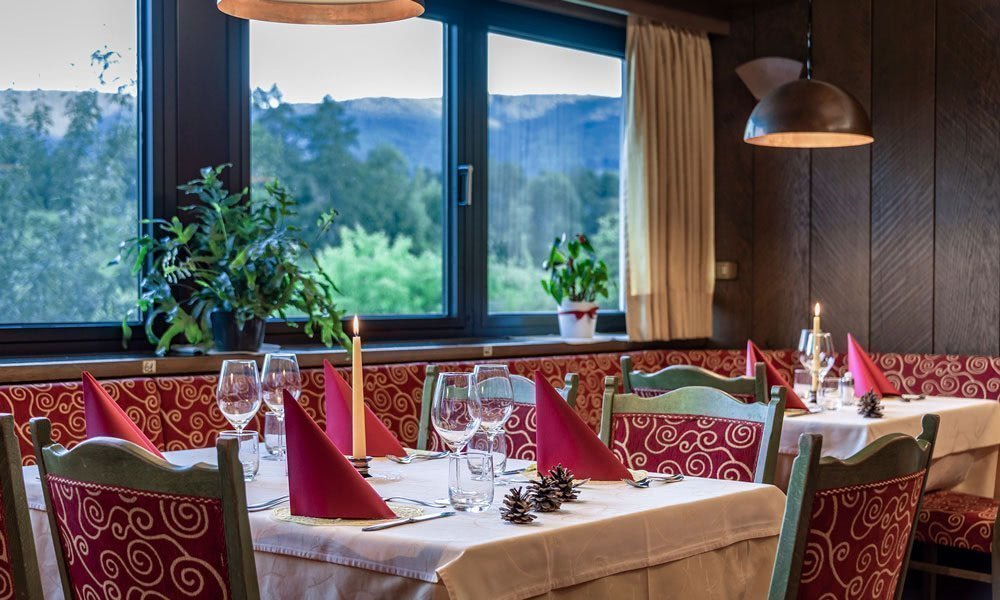 We have modern fixtures and fittings and all the up-to-date comforts at the hotel, which is actually on the site of a former farm. Its wide open spaces, the flower-decorated balconies that surround the building and its central location in the conurbation still give off the pride of the people who built it. You will find comfort in a traditional context: Our two common areas are clad with aged pine and are perfect for whiling away the hours. The decor reflects the agricultural culture of South Tyrol right down to the last detail. A menu with regional prized dishes will appeal time and again in these cherished surroundings.
Rooms with alpine charm and an elegant feel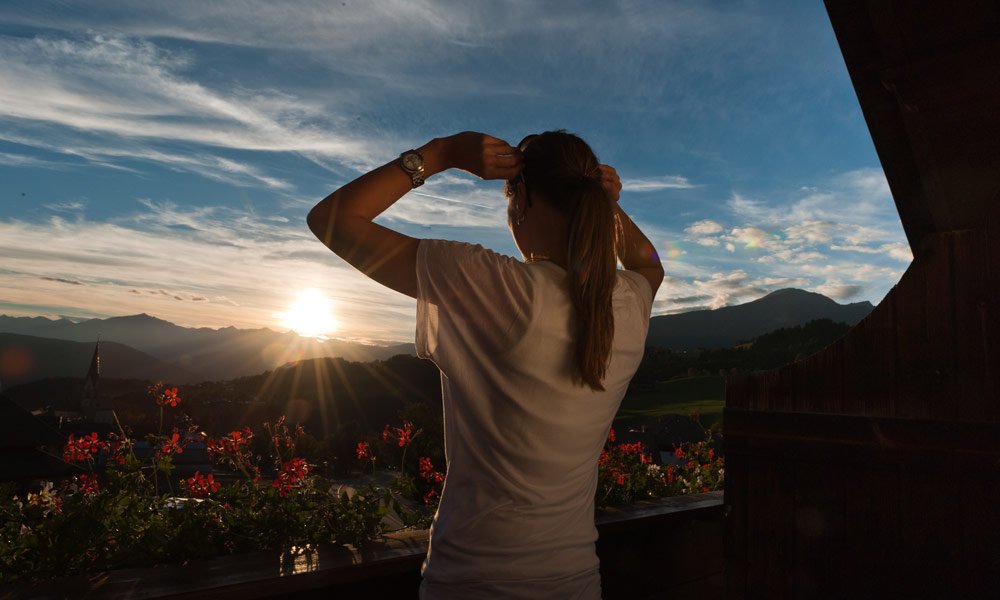 As a premium hotel, we spoil you beyond the table. Your room is also a refuge for fine living. The contrast between white surfaces and dark wood dominates each room with a sense of both the alpine and the designer. Wooden touches in warm colours capture the style of the furnishings and cater for one thing in particular: cosiness for the duration of your holiday. From the windows and the balcony, there are views of sweeping meadows and slopes in the Terenten region against the backdrop of the Dolomites. Enjoy your stay!