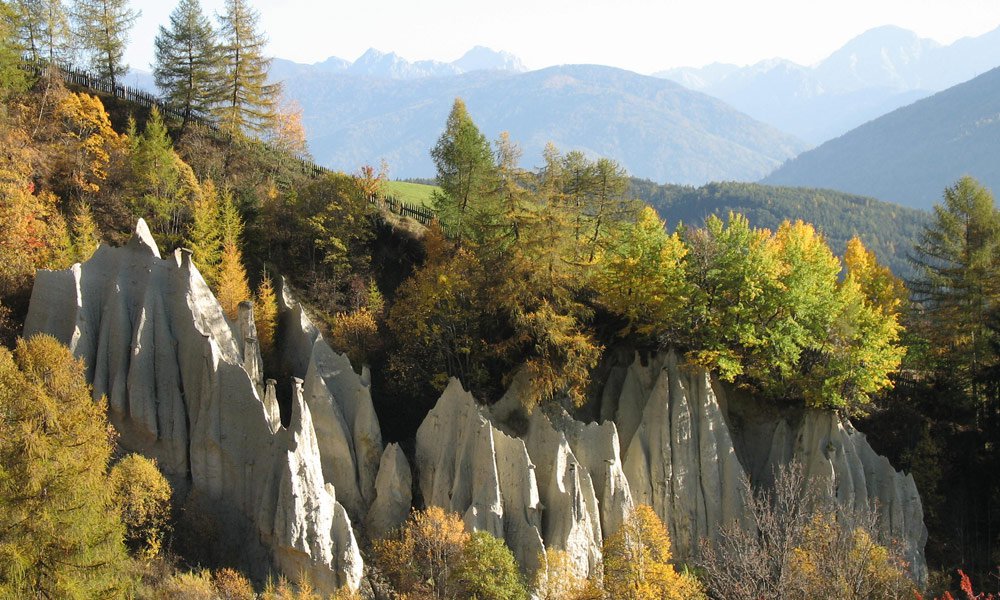 At the hotel you take the road behind the fire brigade to the river. The Mills Path starts here. Follow the sign-posts. At half way you reach the Jennewein guesthouse and the pyramids. After approximately 10 min. you will get to the 5 main mills. At Hansleitner Mill you can cross the bridge leading to the other side of the river. You hike past an old farm and reach the ski lift. From here a path amidst meadows leads back to the hotel.
Walking time: approx. 1.5 hours
Variation
Above the last mill you follow the marking 8A to Gols. From here path no. 8 leads in an easterly direction to Astnerbergalm Hut. The hut is open from May to November. After a short break you hike out of the valley to Alpeggerhof guesthouse and follow marking no. 1 to the ski lift. From here a field path leads back to the hotel.
Walking time: approx. 4 hours