In Terenten since 1777: A look back into the past
Roots that stretch back to the 18th century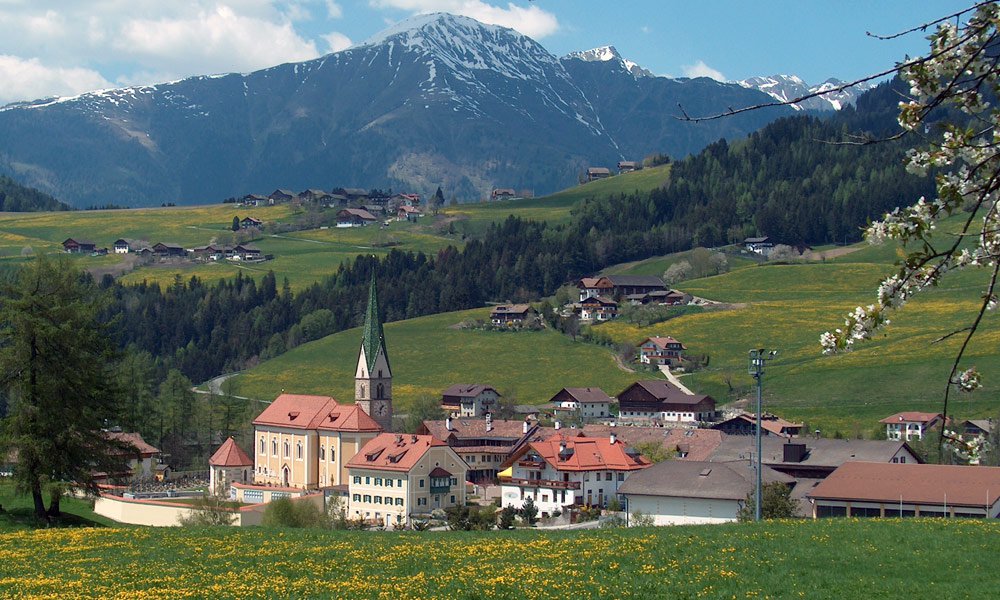 You will notice from the moment you first set eyes on our building just what we as hoteliers are so proud of. A unique heritage that dates from 1777, when a farm was established on this site, setting the foundations for everything that would follow.
Back then…
At the time when diligent farmers were building their new home, America was gaining its independence, and the mathematician Carl Friedrich Gauß and the poet Heinrich von Kleist were born. On Christmas Eve 1777, the mariner James Cook discovered an island in the Southern Ocean, which he baptised Christmas Island. And here in Terenten, a tradition began that is still alive and well today.
A well-preserved tradition throughout the passage of time
Even if the time of agriculture has long since passed, the traditional values of earlier inhabitants of this place remain. We are passionate hoteliers, dedicated to the welfare of guests with heart and soul. Consistency in unique hospitality – this motto is anchored to the very foundations of our building.
Historical ambience for a sense of serenity
A lot has changed since 1777, but our guests admire the things that have not changed. The cosy atmosphere, our South Tyrolean friendliness, and the authentic flair. Continuity is alive throughout the Wiedenhofer hotel, which is family-run. We look after each and every one of our guests personally. And if you would like to eat à la carte, we will lead you to our historic common rooms, which bring yesteryear and the present together in the most beautiful of ways.