Winter walking in Pustertal
Limitless natural pleasure walking on the Kronplatz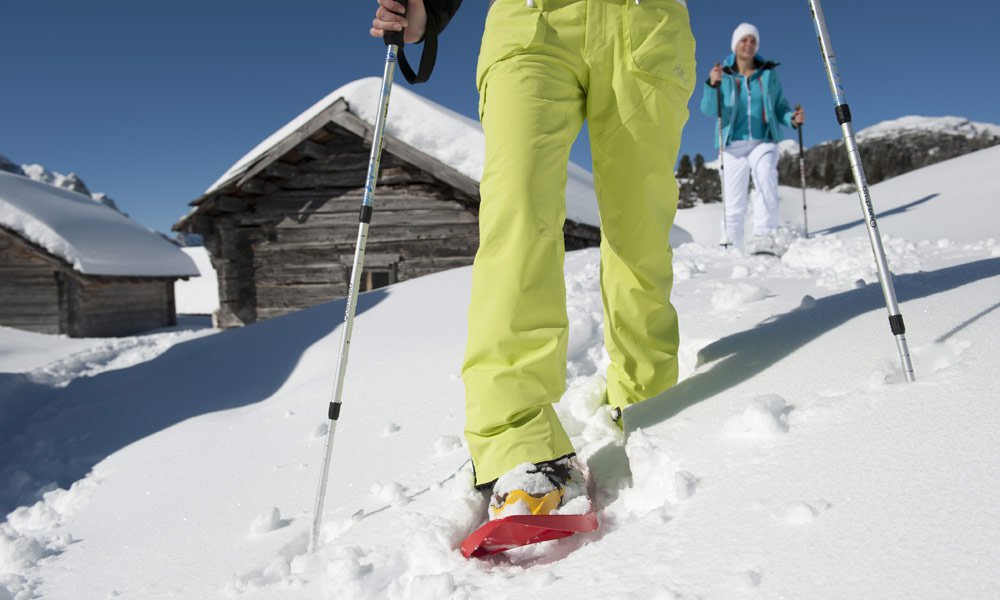 There could not be anything calmer. Winter walking means leaving the weight of the day-to-day behind you with each step. In snow as soft as cotton wool, the magic of nature grips you, the clear mountain air freshens and inspires new thoughts. The wide views rewards you time and again with something new. You can choose one of the routes on the Kronplatz, or strike out right by the hotel in Pustertal.
Walk away stress in Terenten and surroundings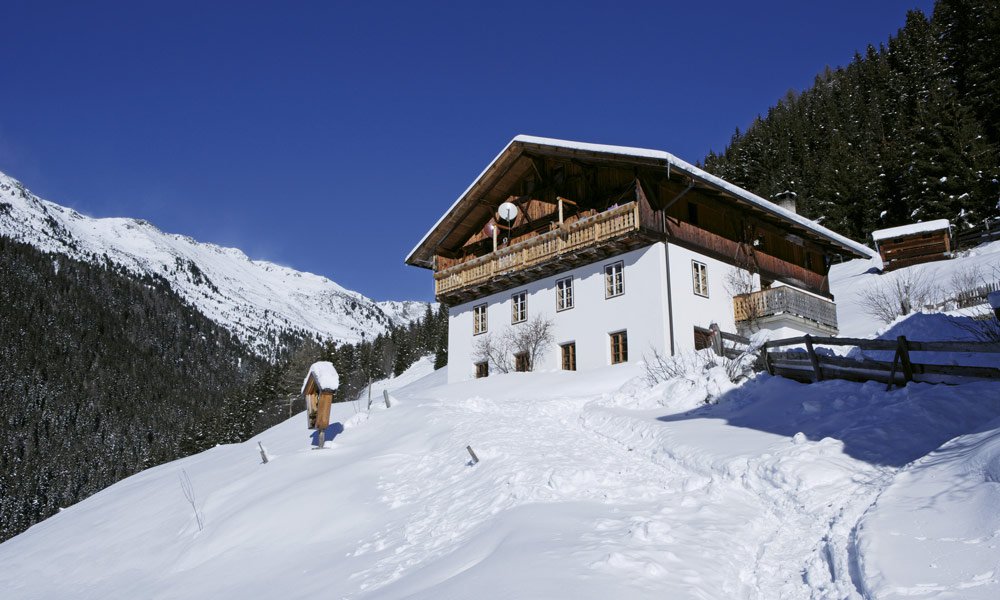 Enjoy the stillness, enjoy the dignity of the mountain world and find yourself once again. There are many opportunities all around Terenten; you can start around the village, or head up to the Pertinger Alm. Or higher still are the Joch, at 2,405 m, the Hochgrubbachspitze (2,809 m) or the Putzenhöhe, with a climb of around 1,000 metres. These tours are easy to mid-grade, and last a maximum of five hours. They are perfectly suited to newcomers to winter walking in Pustertal. A spicy mulled wine or a strong tea in a cosy meadow cottage is part and parcel of the experience.
Breath-taking ridges and mountain panoramas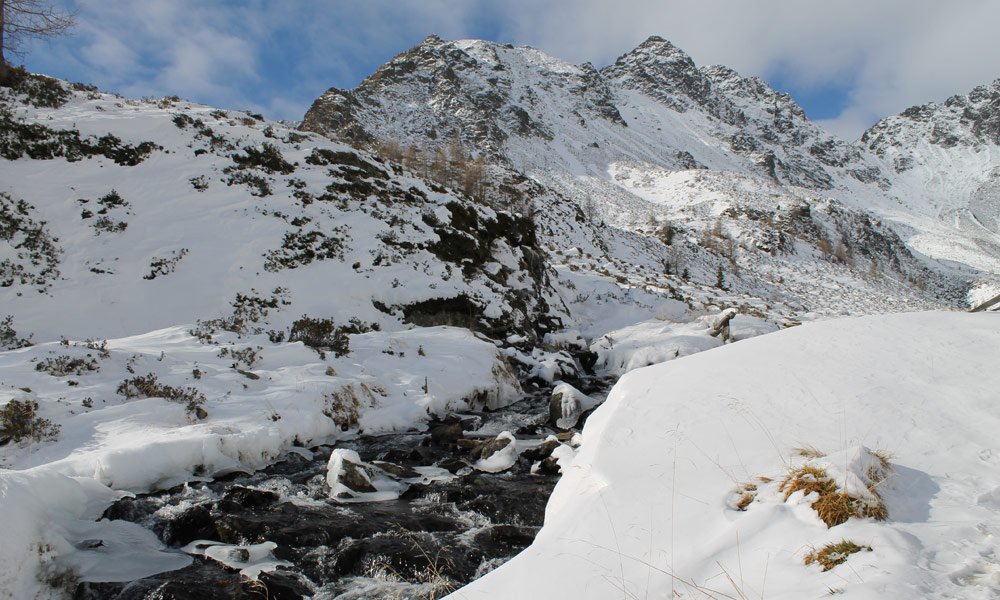 It is quite possible that you get a taste for the scene here, and want to graduate from easy winter walks to snow shoeing on the Kronplatz. Snow boots can be borrowed from many rental shops. They give a good degree of independence and allow you to make almost effortless progress in areas without paths. The conditions in the Antholzer Tal and in the Gsiesertal that are so good for cross-country skiers are just as good for snow shoe walkers. Walking through the white magnificence and always at the heart of nature. Perhaps you will enjoy the luxury of being alone as you walk along, enjoying the magnificent panoramic views from the ridges. We especially recommend tours along the Alpenhauptkamms in Ahrntal!