Book your room with us in Pustertal!
Your accommodation in Terenten is ready and waiting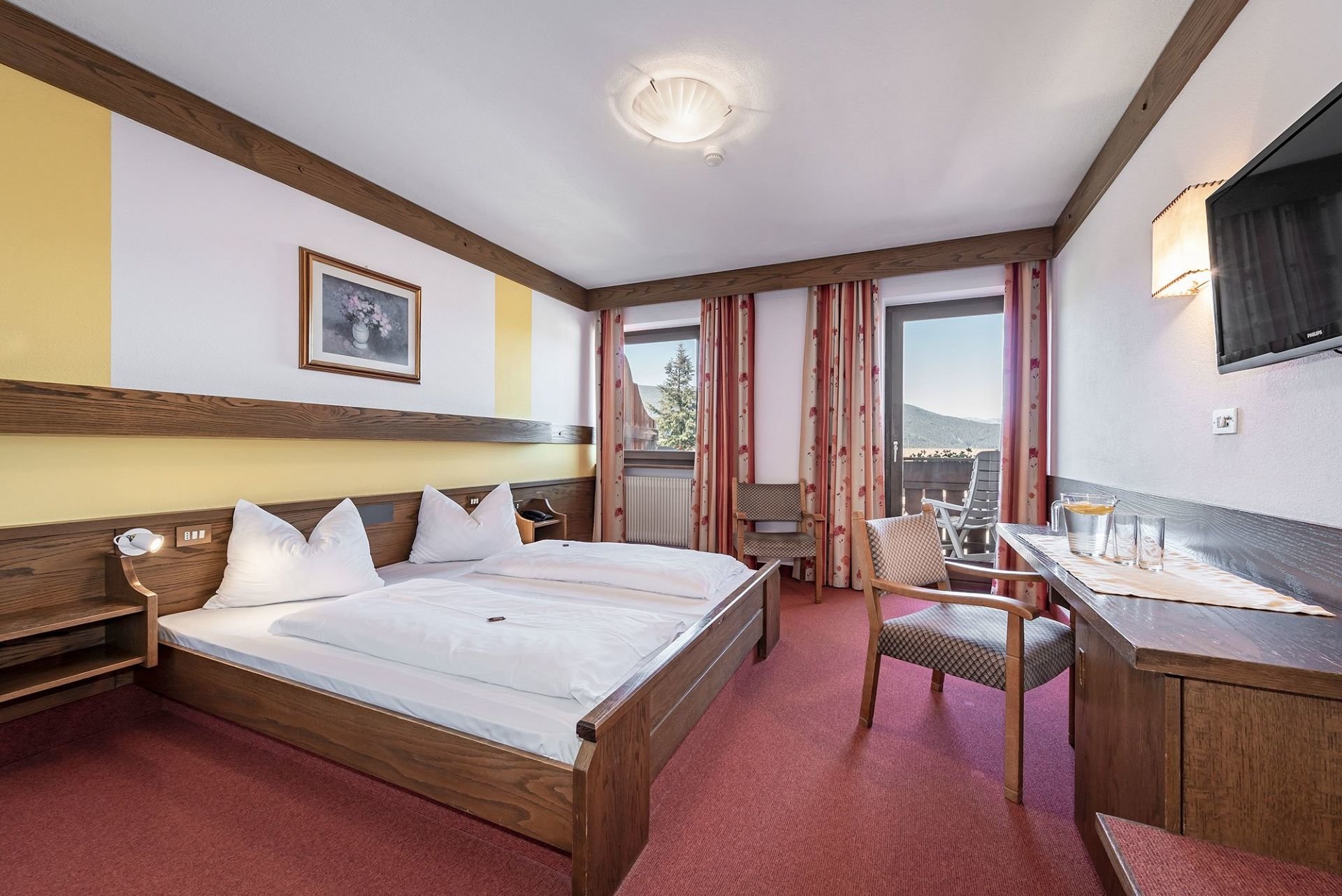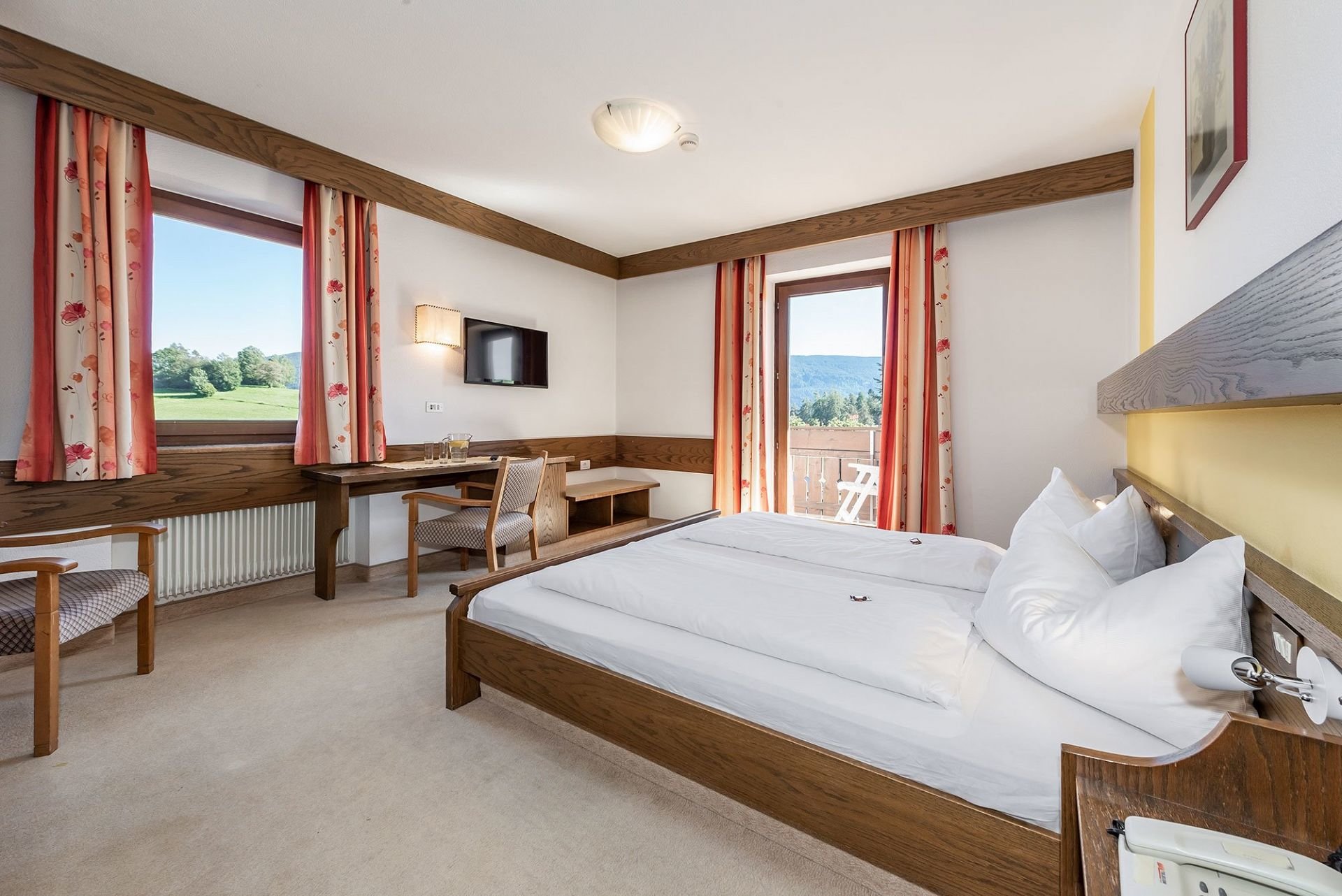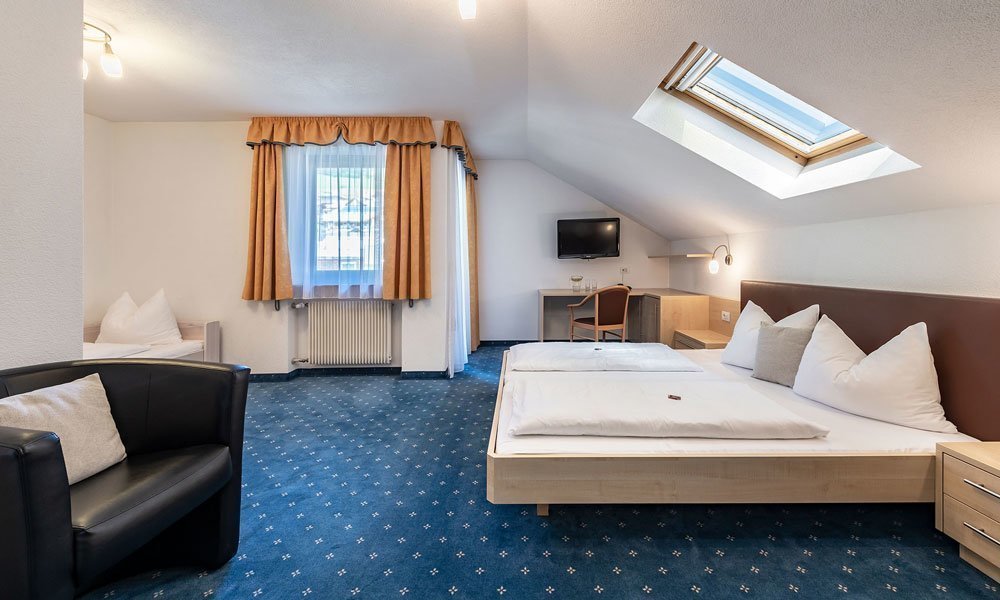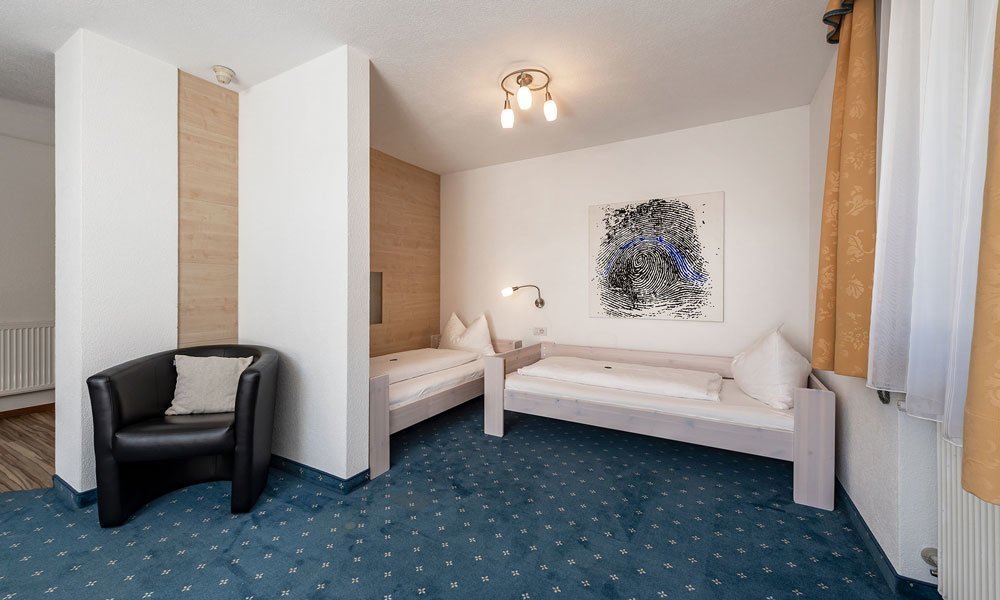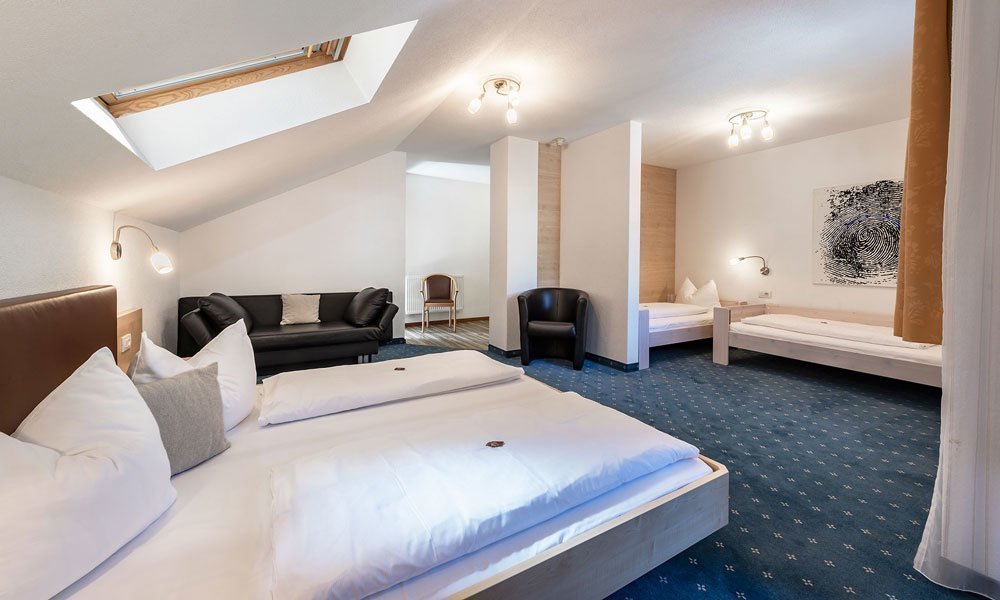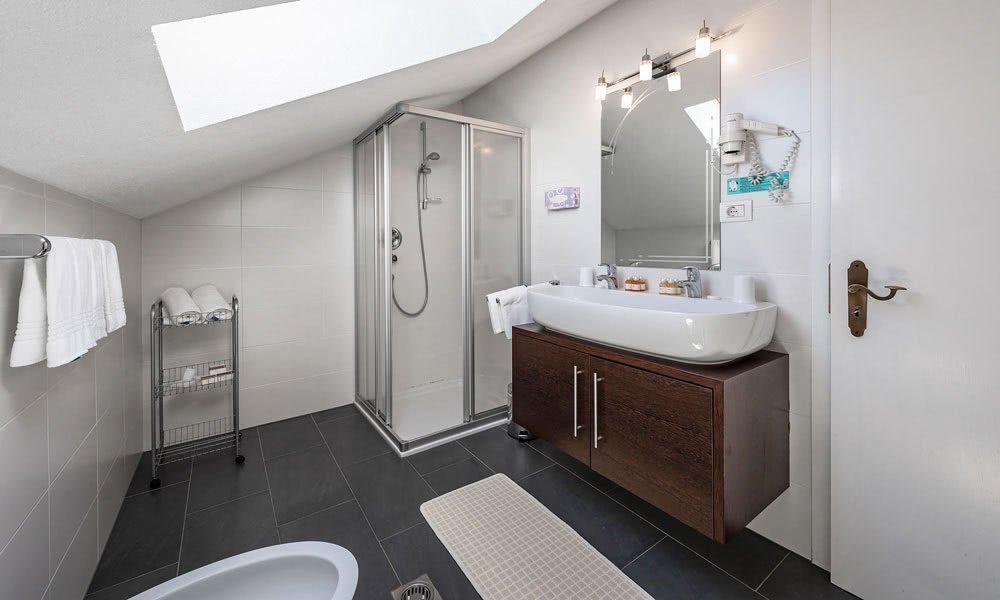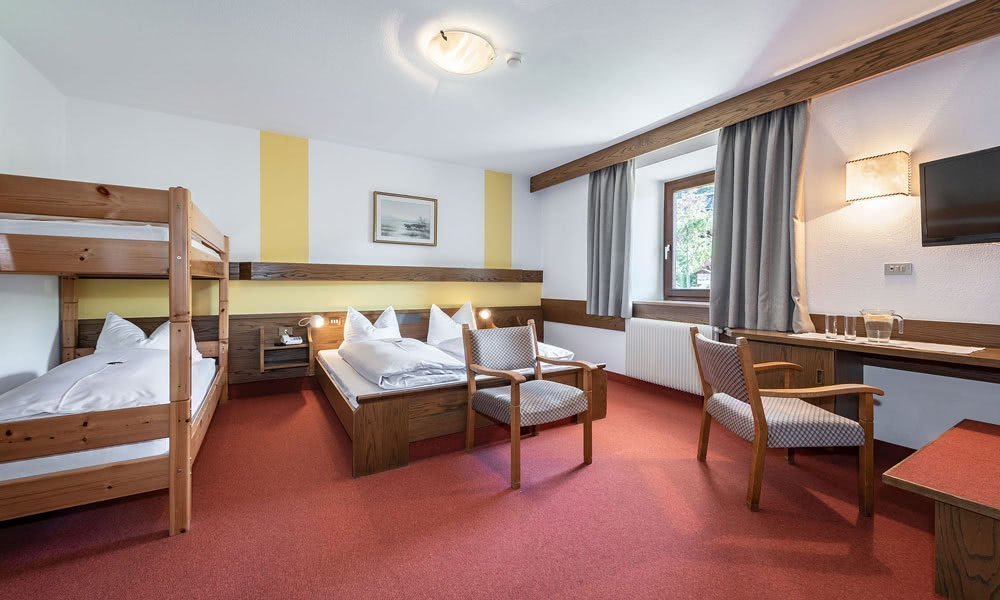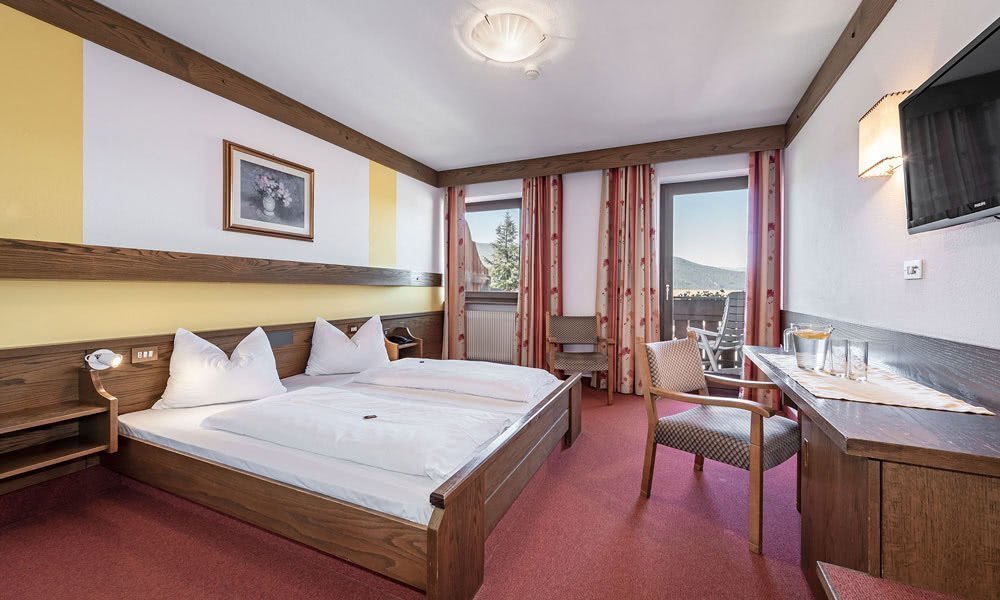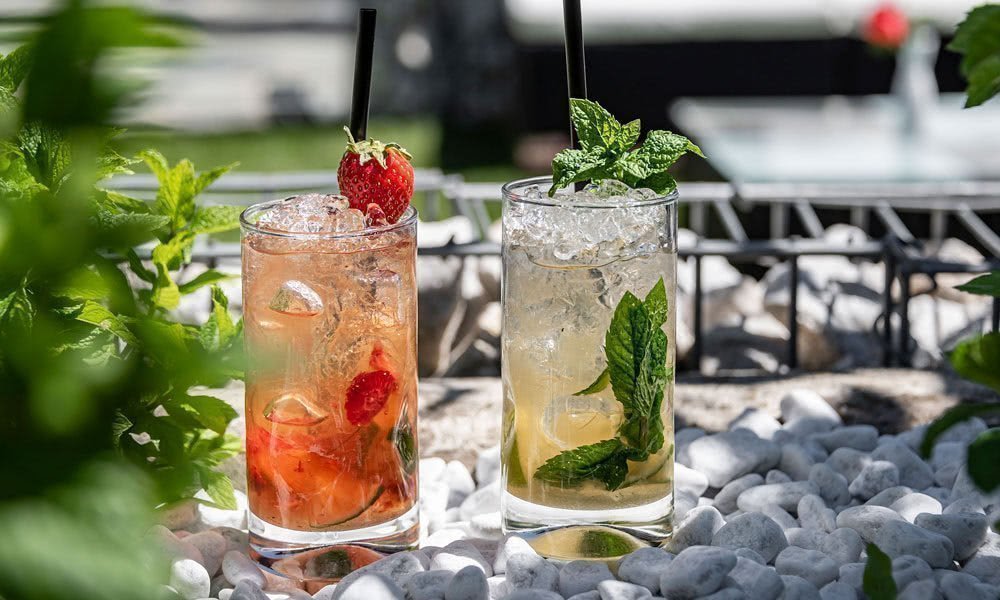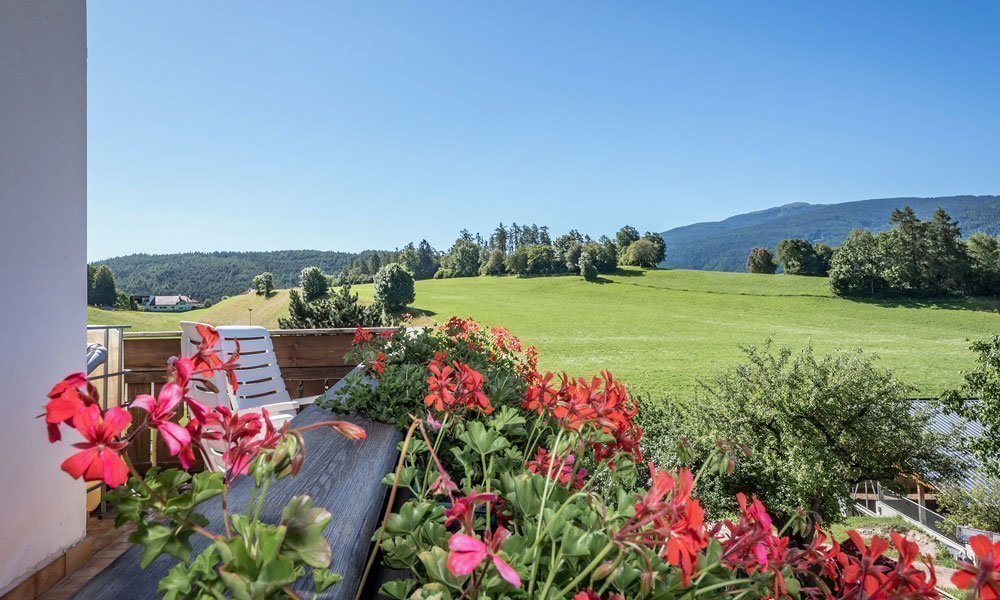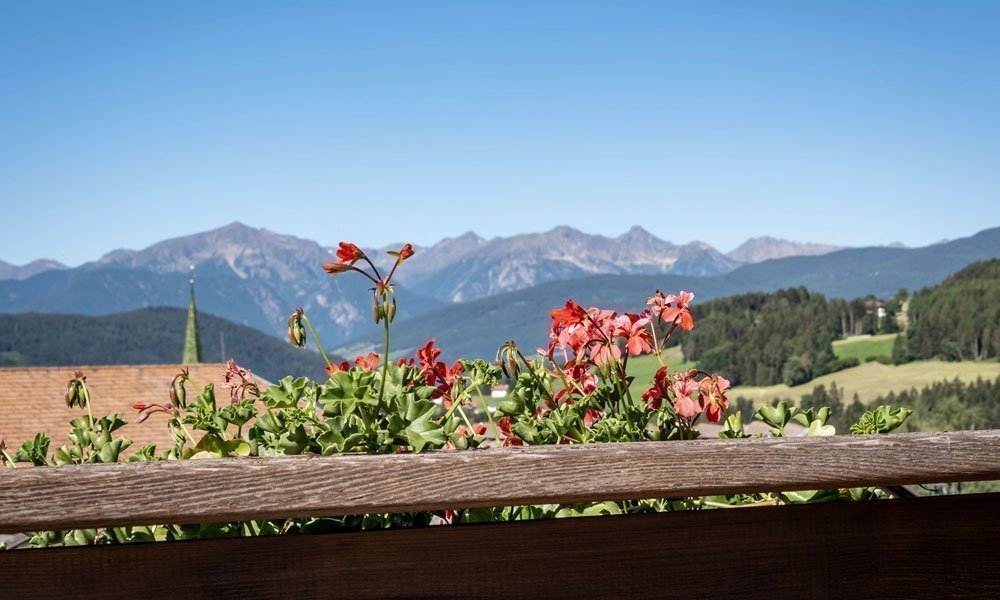 Below our roof is a choice to accommodate all wishes. Singles, pairs, families small and large will all find the right room with us in Pustertal. Our accommodation in Terenten is generously proportioned and has all modern comforts such as satellite flatscreen TV, a phone, radio, safe and WiFi connection available for use free of charge. The bathroom is equipped with a shower or bath tub/WC and hairdryer.
From a single room to a five-person suite
If you are looking for a room in Pustertal that is as elegant as it is cosy, you have a choice ranging from a single/double room with an additional bed, to a family room for four people right up to a suit for five. Most of our rooms in Terenten have a balcony with a magnificent view into the valley and to the Dolomites. The interior is subtle and will please with its fine wood, clear lines and soft furnishings.
Children's discount and special packages
At this point, we would like to direct you to our fixed prices for children. As a family, you stay in a room with us in Pustertal at a particularly good rate. We also have a whole range of special offers ready for you, such as your popular Easter Special or our Riding Package. These allow you not just to stay and eat with us half board, but also to use riding allowances to enjoy to the beauty of our region on the back of a frugal little Icelandic horse.
Would you like more information about our accommodation in Terenten and our package offers? By all means, give us a call or send an email.
Here you find our price list!
Book your holiday with us right here!