Total relaxation
Your spa hotel in Terenten/Pustertal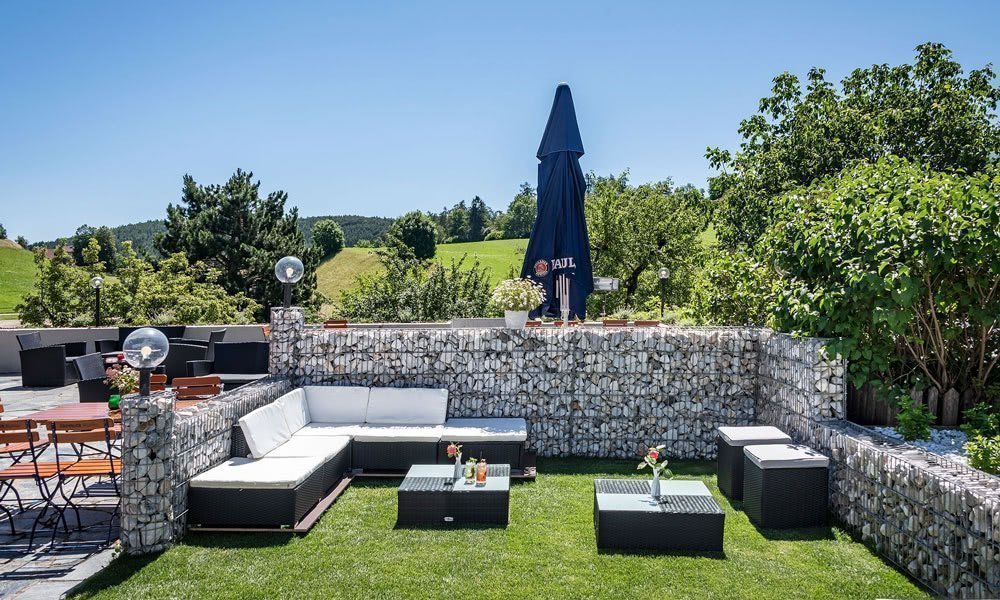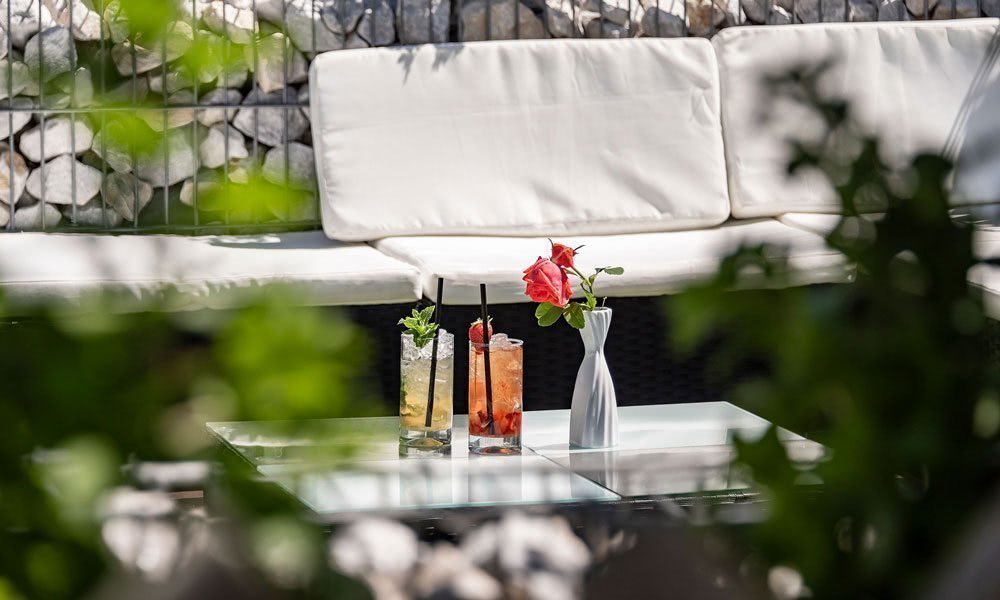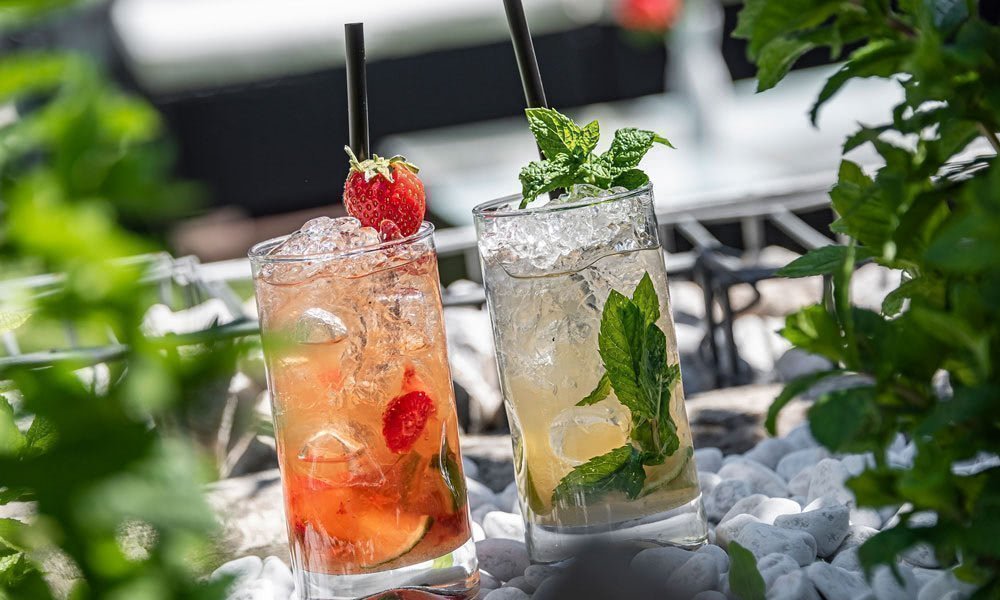 You are here for an active holiday, but also fancy using our spa and relaxing to the max? Well, there is no limit to the options with us. As your spa hotel in Terenten/Pustertal, you will find many options under our roof to nurture both body and mind, or to steel yourself for the next big tour.
Total relaxation in the sauna or out in the sunshine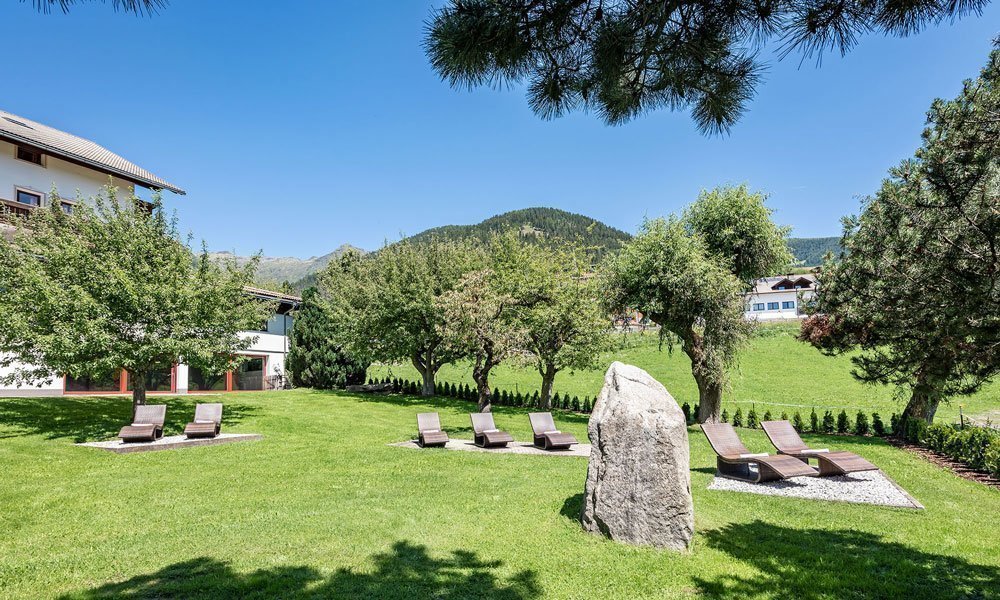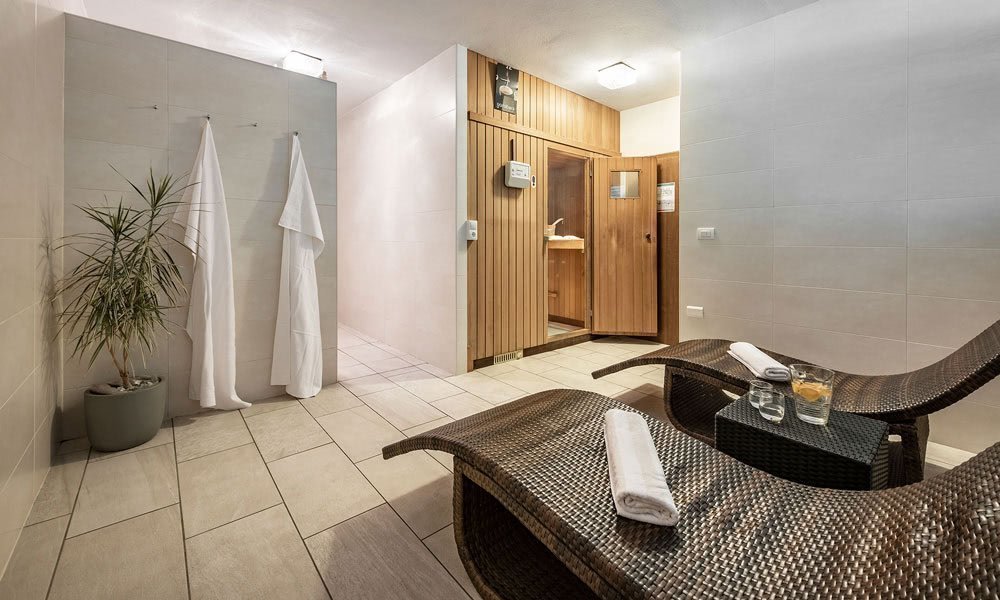 Begin in our Finnish sauna for a period of complete relaxation. Revitalising heat does you good and brings a boost of energy. Then you can retire to our peaceful area to sit back and relax, at one with yourself. In the warmer seasons, the deckchairs are out in the meadow area of our garden. Our spa hotel in Terenten/Pustertal is a place to get away from the hustle and bustle of home. Do whatever you like – even if that is doing nothing!
Use our swimming pool as much as you like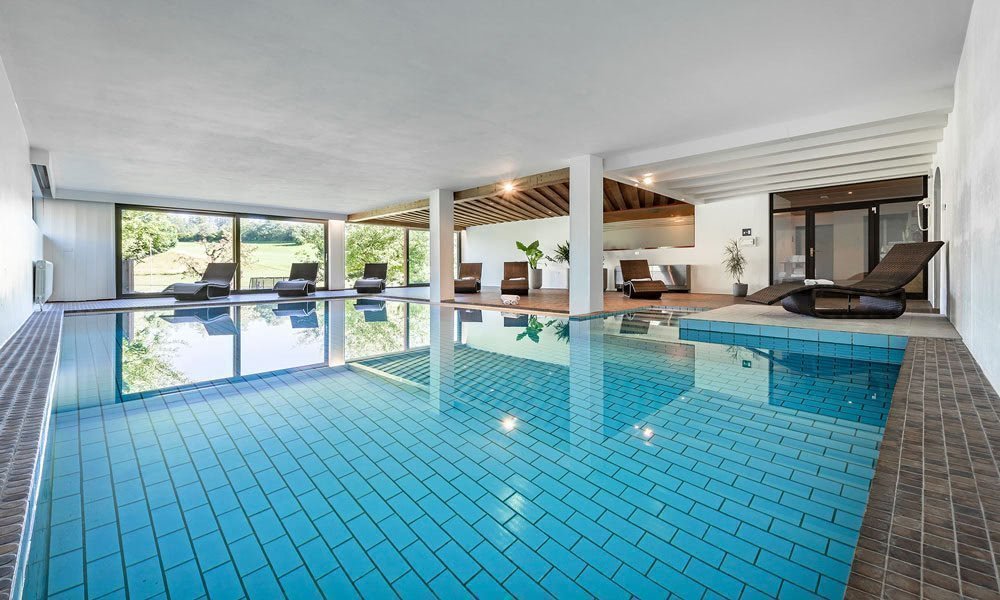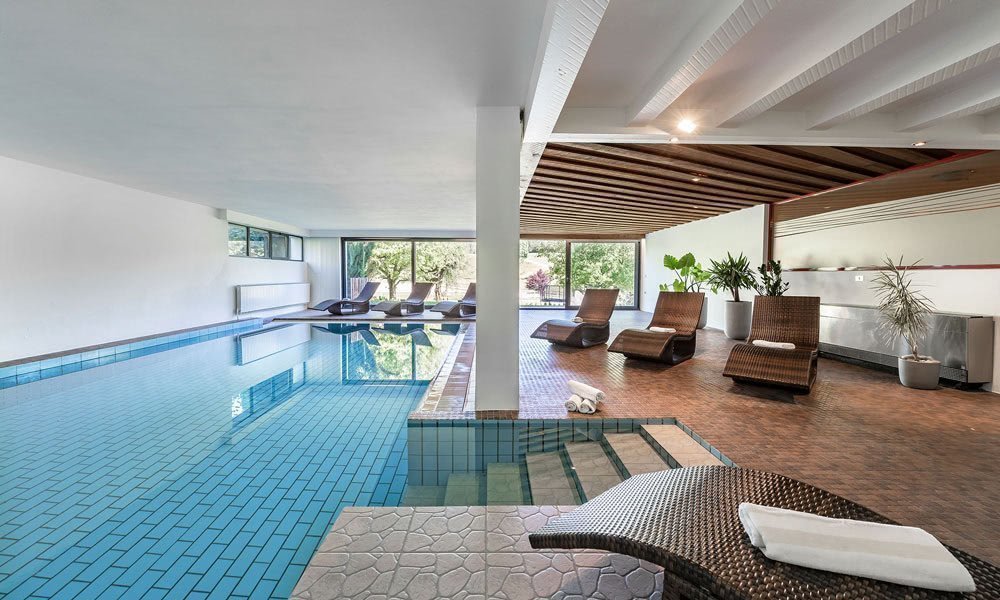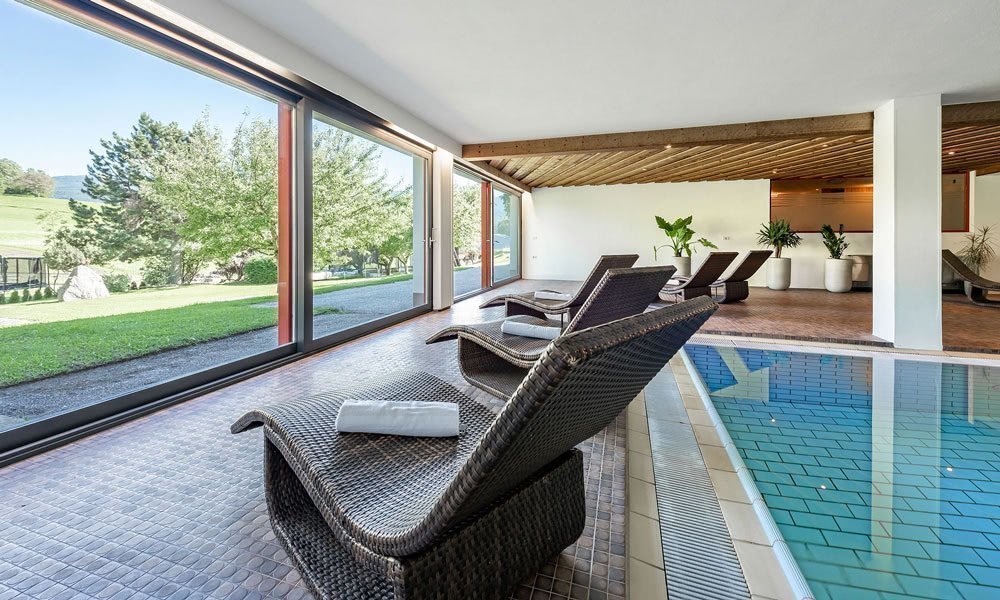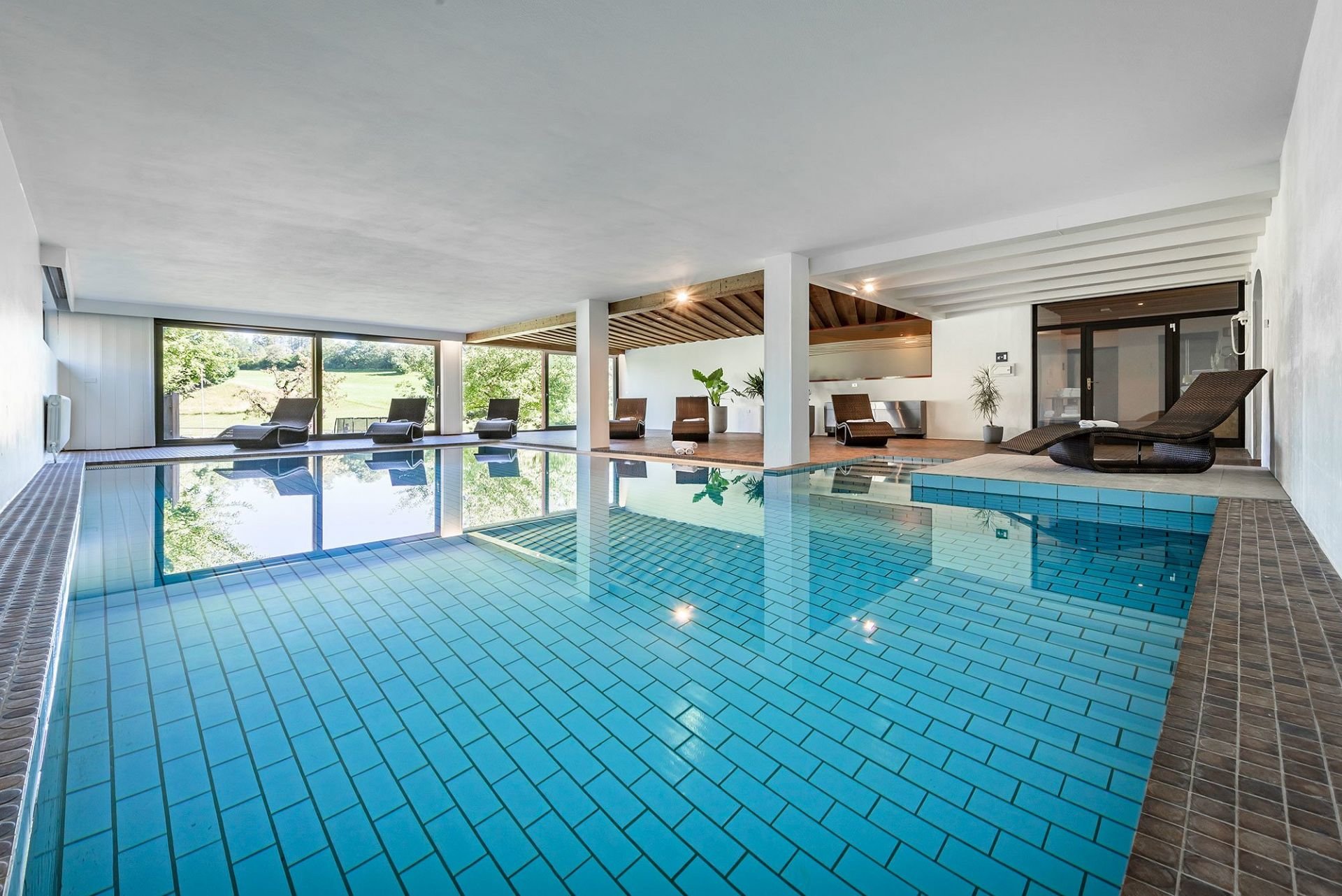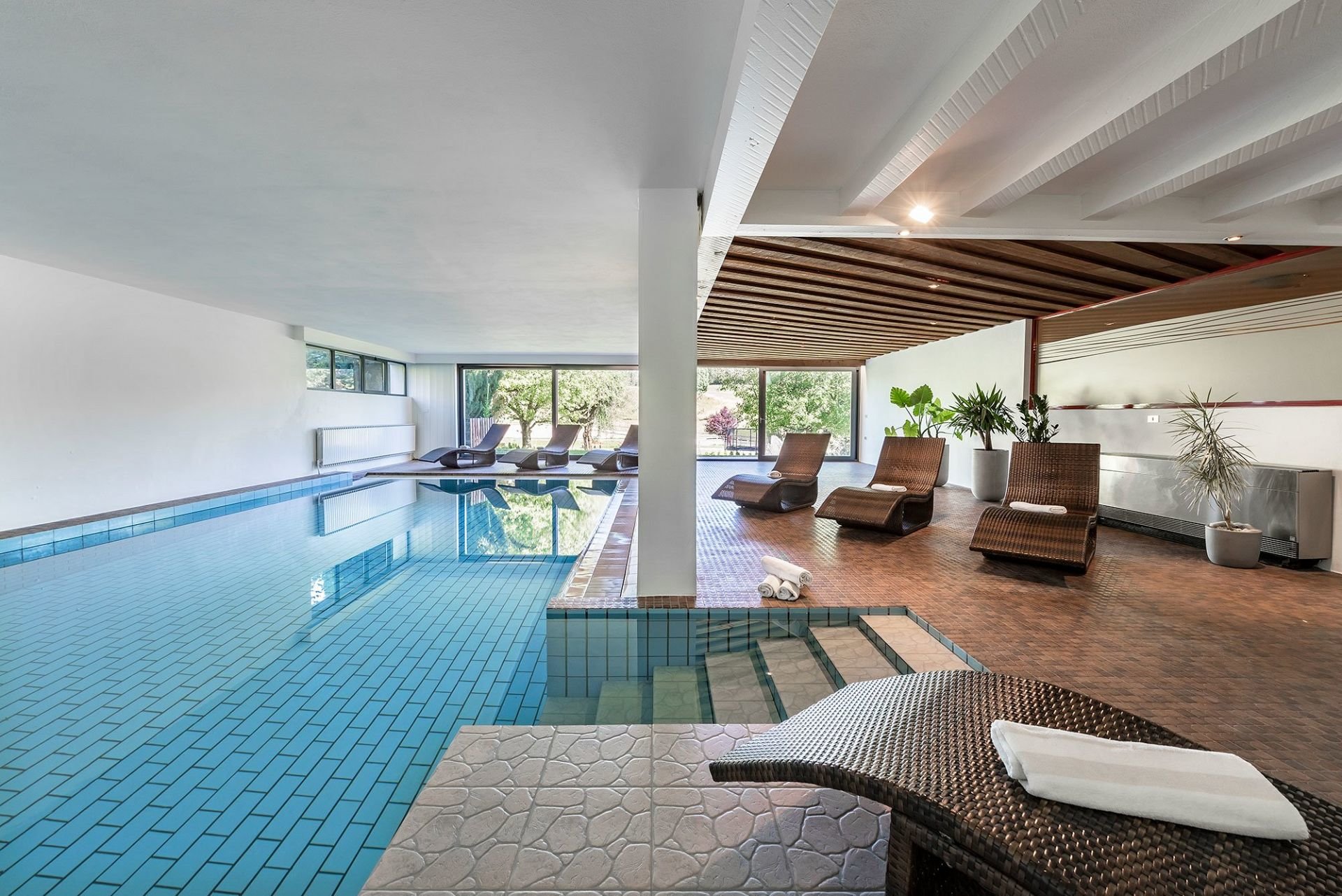 Relaxed enough? Then jump into our pool and swim a few lengths while the sun is burning outside and it is still too hot for a mountain tour. In the summer, the windows are open, so there is always a view to the countryside beyond as you swim.