Holiday at the Kronplatz: Visit South Tyrol's most popular ski mountain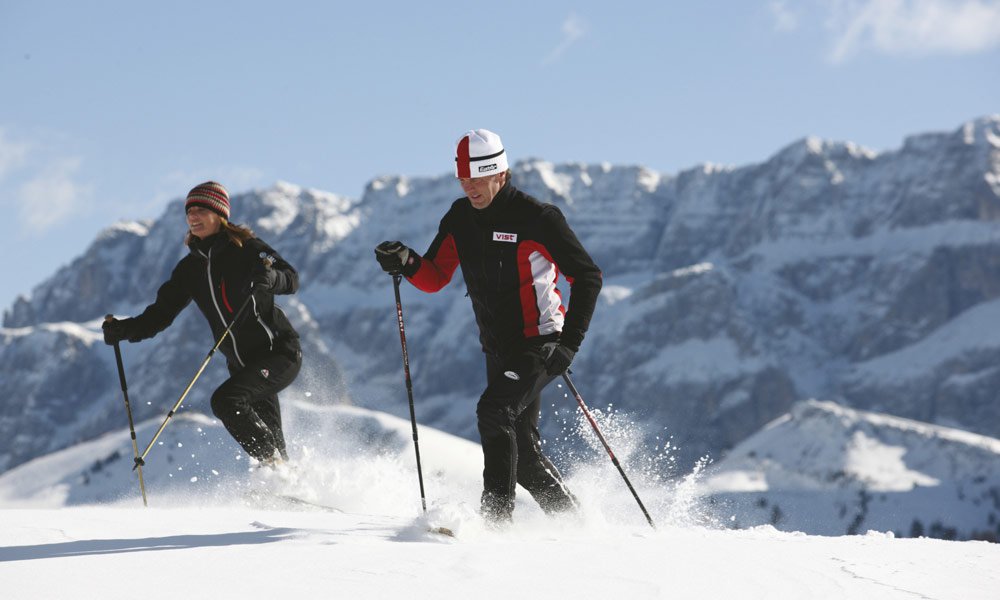 The Kronplatz is more than a mountain. This majestically vaulted mountain range has always been a place of myths. In the Fanes Saga, an immortal princess called Dolassila was crowned. The mountain is, at 2,257 m, the symbol of the whole holiday region to which it gives its name, and which includes the Pustertal and several side valleys. It is the local mountain to Brunneck, whose residents can get to see it using the latest climbing kit whenever they fancy a bit of freedom and a view. Above all, it is South Tyrol's #1 ski mountain, on the edge of the Dolomites. You will not miss this giant during your holiday on the Kronplatz. The mountain is just 20 km away from our hotel.
114 kilometres of ski pistes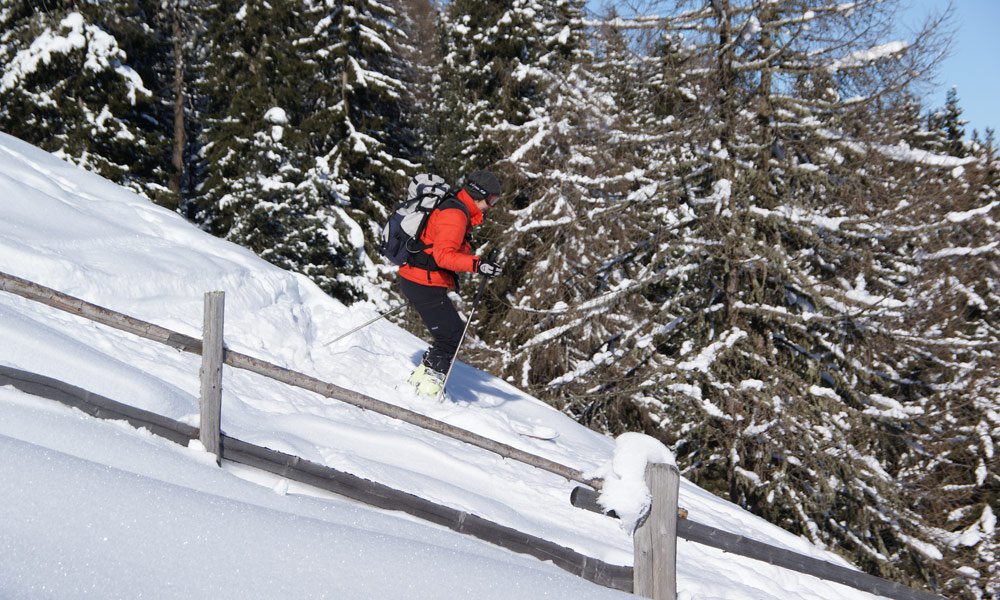 In the warm season, the Kronplatz seems to be in a deep sleep. Its meadows are used at this time for grazing cattle, and walkers enjoy the panoramic routes and many visitors go the MMM Corones on the summit. This is one of the six Messner Mountain Museums, which are dedicated to themes surrounding the mountains and lives of climbers. The modern building is built into the rock and offers a spectacular view of the Dolomite mountains from its entrance. In winter, however, the picturesque Kronplatz is no longer visible. Mountain and surroundings offer skiers 114 km of fantastic kilometres, all prepared to the very best level and accessible from over 32 lifts. There are five routes down that are up to 7 km long. All pistes can be prepared using artificial snow machines, so the Kronplatz guarantees snow!
Modern, varied and family friendly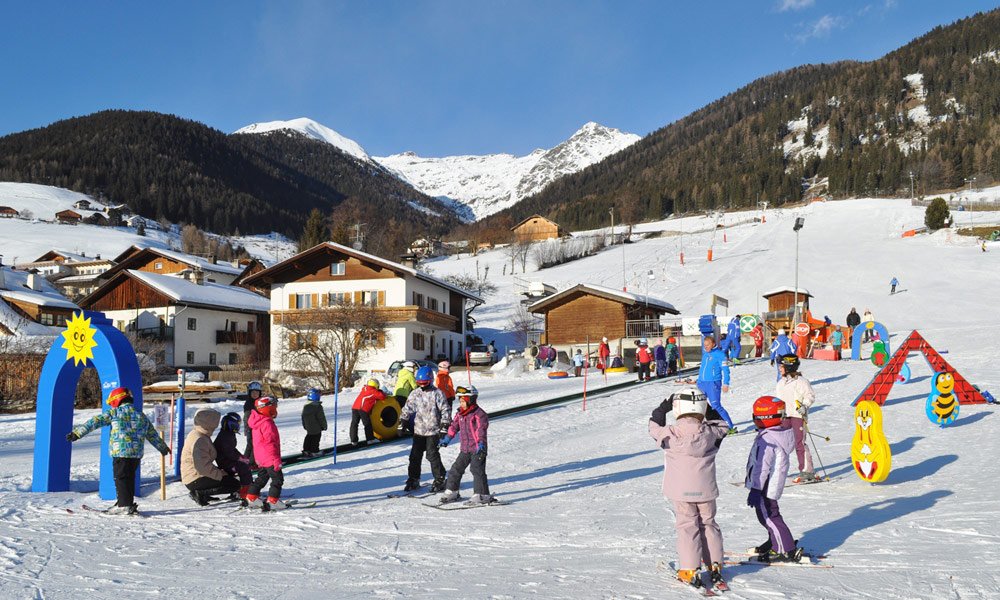 The perfect infrastructure that offers a vast variety of winter sports and modern lifts has lent the Kronplatz a special reputation. If you like gentle cross-country more than descents and snowboarding, there are 200 km of tracks in the Kronplatz region and numerous quaint ski huts for a break. Families who spend their holiday on the Kronplatz can take advantage of the many things to do that are envisaged especially for children.