A selection of sights around Terenten
Always worth a visit:
Earth pyramids in Terenten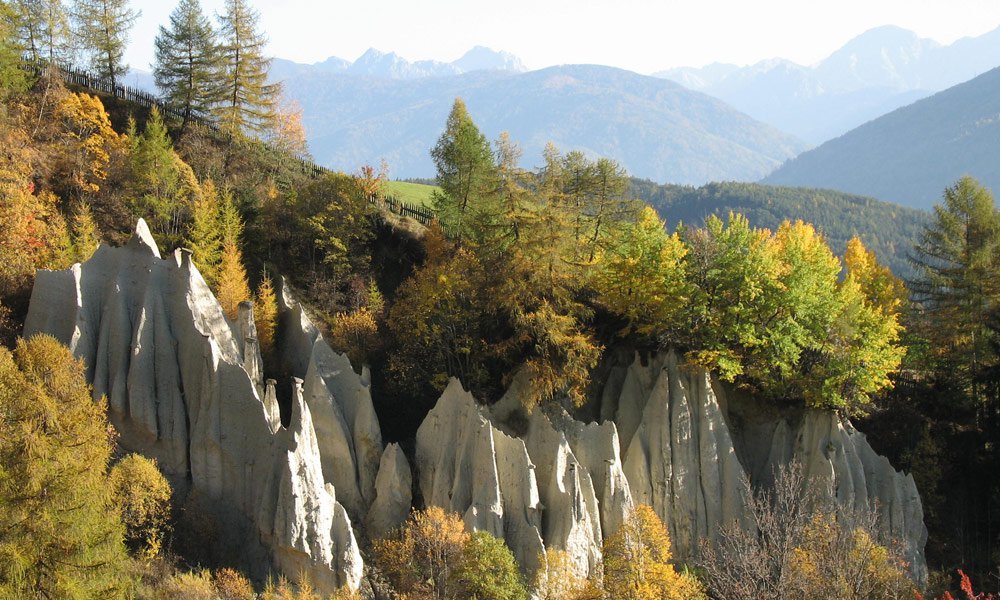 A true mark of our region are the unique earth pyramids, which you can visit in Pustertal in Terenten, and in Platten. There was a storm above our village in 1834 of unusual proportions, which led to huge deposits being swept from the Terner Bach. From this silt, rain and runoff water has created new columns which tower up until the end stone falls away. A visit to these famous features made of ice-age material is something not to miss.
Panoramic circular walk around Terenten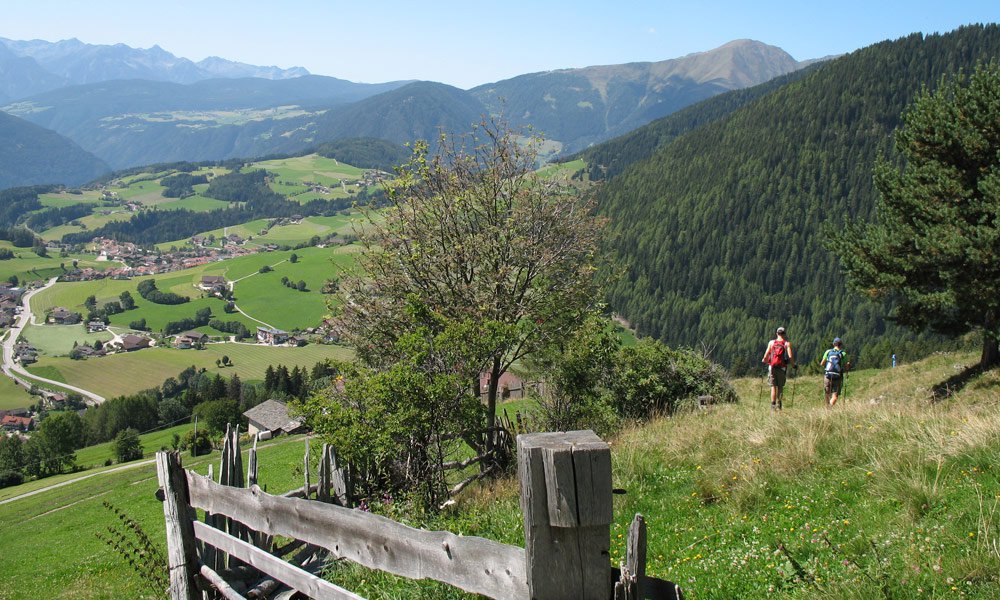 This superb circular walk goes by Pein and Margen, the snack bar at Hauerhof, and the mills and earth pyramids. You will be on the move for around 4.5 hours, and experience Pustertal at its best on the way. The route is easy going, and suitable for use with a pushchair.
A trip out to the Kronplatz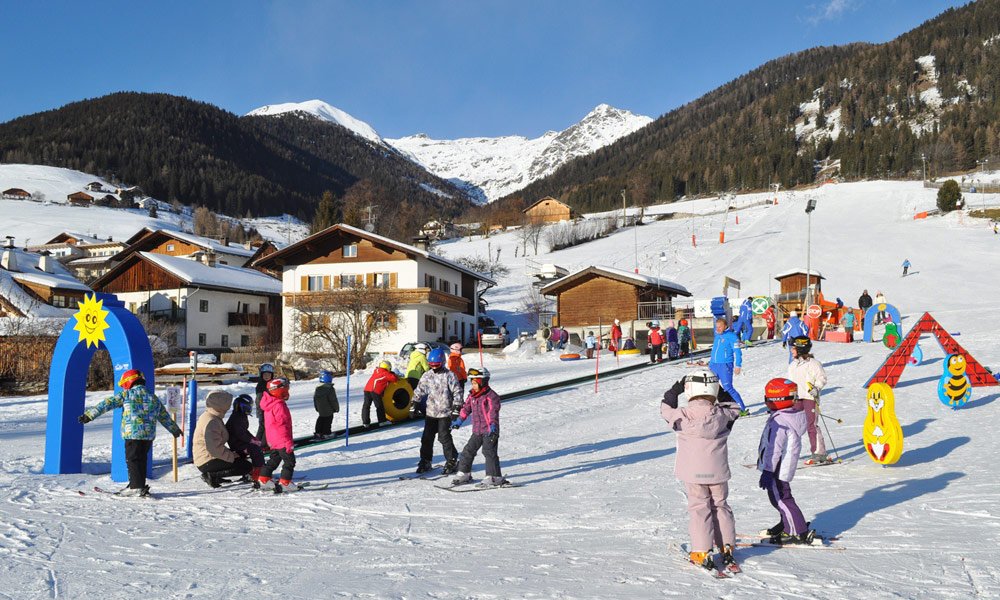 The popular ski mountain can be reached from the hotel in around 20 to 25 minutes. In the winter, the conditions are ideal for winter sports. In the summer, the Native American area for children, and the Messner Mountain Museum, are well worth the visit. You can round all this off with a walk round the summit.
Toboggan fun on the Pertingeralm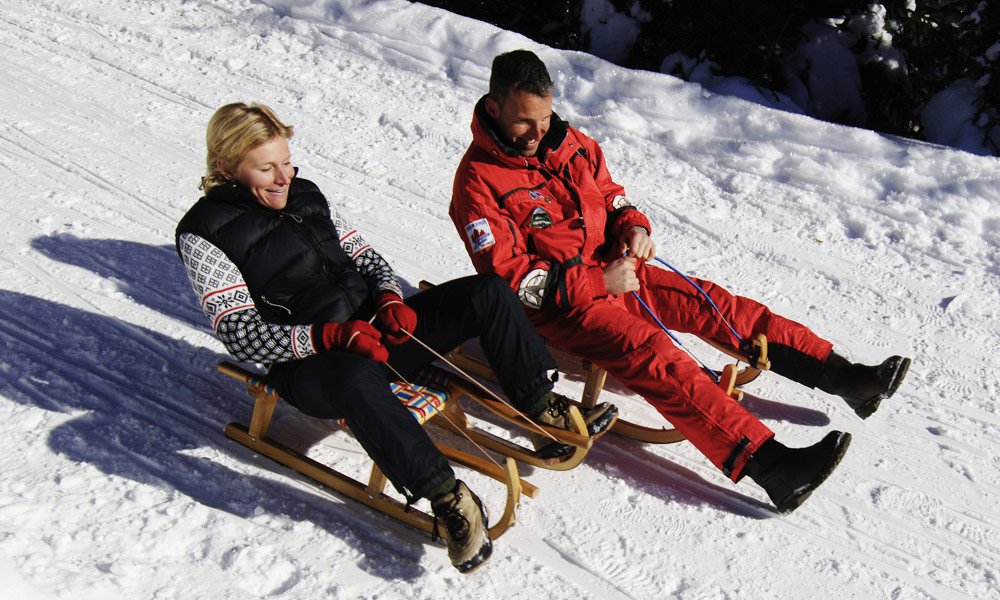 The Pertinger Alm is in the Pfunderer Berge in Pustertal at 1,850 m. The route up offers a magnificent view of the Peitlerkofel, the Geislerspitzen and other peaks in the Dolomites. From high above, you and your family can rent a sledge and zoom down the Pfunderer Berge. The sledge can be left at the bottom.
Sledging on the Moarhofalm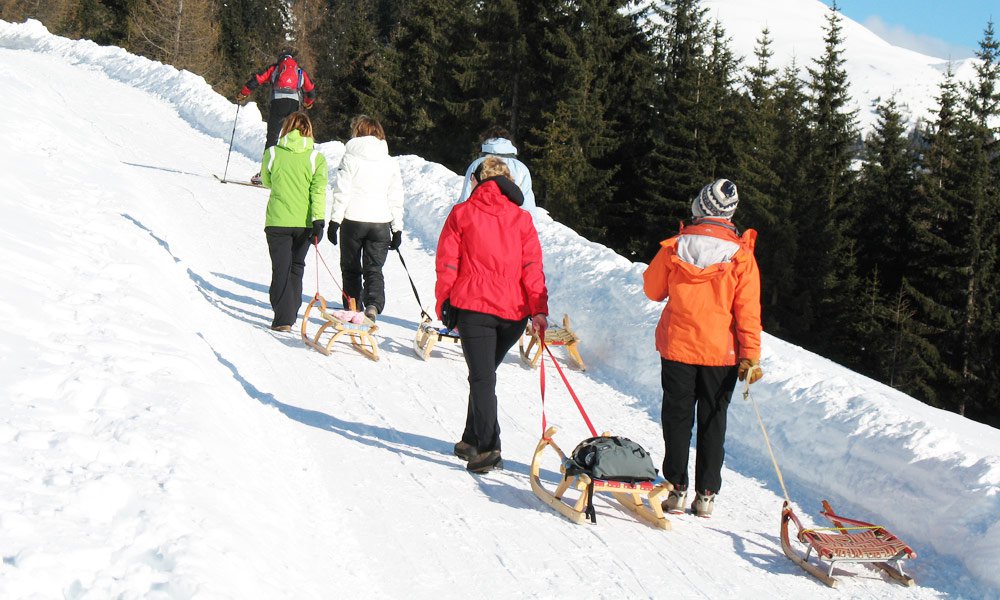 Peace, space, a romantic mountain lake and a wonderful panoramic view is the reward for walking up to the Moarhofalm above Hofern. You can come down by sledge in the winter, which you can rent very easily.
A walk to the Eidechsspitze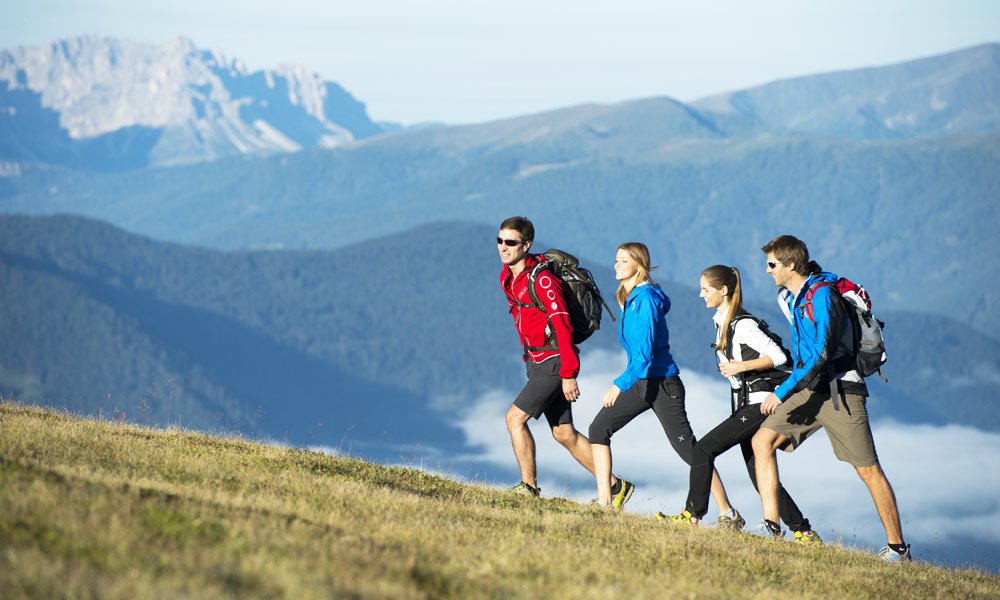 Head off on a demanding walk deep into the Pfunderer Berge and scale the Eidechsspitze. The tour begins in Terenten and lasts about 3.5 hours. Along the way to the summit (2738 m), you will pass by the Englalm and the Kompfoßalm. The paths are well marked.
Barbecue on the Astnerbergalm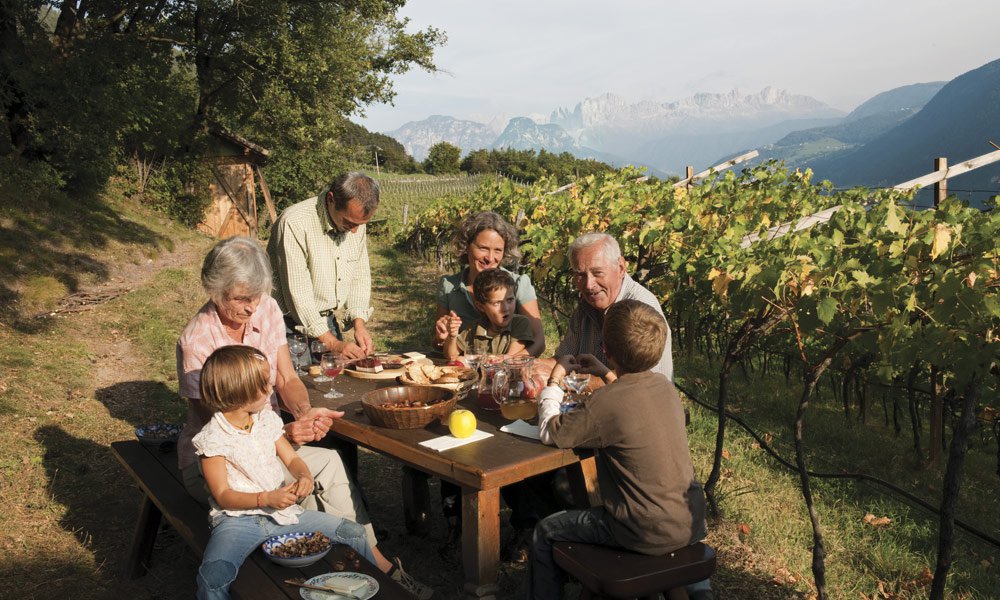 Take in the sun at 1.640 m and eat something tasty from the barbecue. The Astnerbergalm is looking forward to your visit. It is only five minutes by car to the car park below the meadow. The walk up takes half an hour, and is easily doable with a pushchair. If you are interested, you can carry on walking to Tiefrastensee (a further two hours).