Celebrate with us and collect memories: There is always something going on in Terenten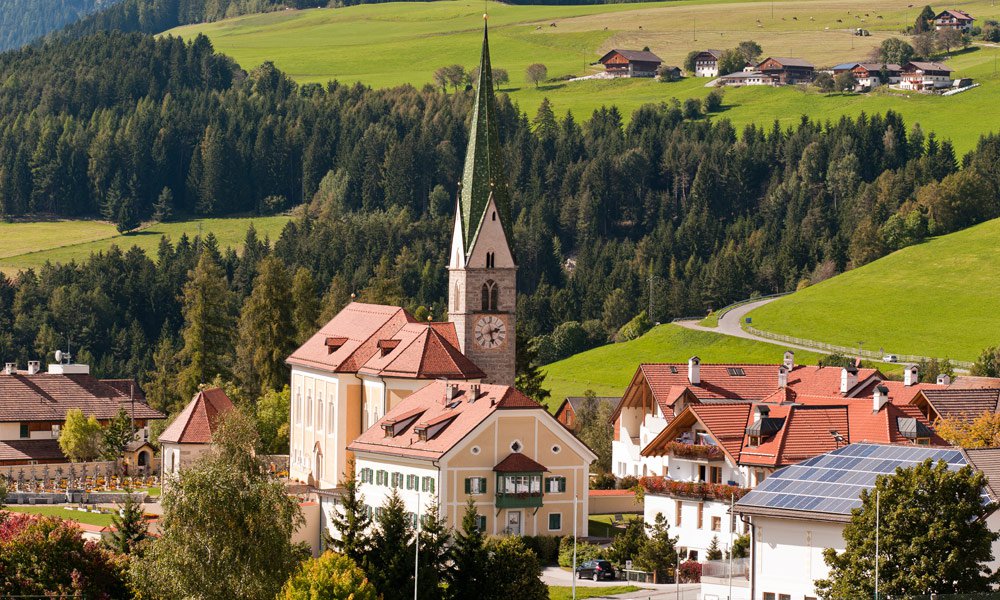 Sowing the seeds
Cereals, crops, and vegetables are brought to the fields as seed in the time-honoured way. This nostalgic opening to the farming season is something not to miss.
Milling festival
Tradition has it that the Ternen millers open their doors in August to their watermills that are in some cases over 500 years old. Music and hearty snacks accompany the clapping of the mill wheels, and you can experience how milling was done in the old days.
Harvest festival
On the Kirchacker, corn is harvested by scythe, making stook out of sheaves. You are welcome to join in! You will also get to know about other old tools like the plough and the seed tub. Then we all enjoy the traditional Marende, a lunch of cheese and cold cuts as eaten by our forebears many hundreds of years ago. This is a festive opportunity to experience South Tyrolean farming life in the flesh.
Meadow drive
Watching our farmers gather their cows to bring them back to the stalls is always a big event. Bells ringing, floral wreaths and special dances mark a festival that comes from the heart and soul of tradition. Hearty music, a farmers' market and many delicacies are all part and parcel of the event.
The Terner Bauernkuchl
Try South Tyrol's specialities as made by time-honoured recipes. From cabbage soup to bluit nudels, Tirschtlan and Schnoll soup are just some of the many treats – and there are ten days of it!
A week of activities in summer from our tourist association: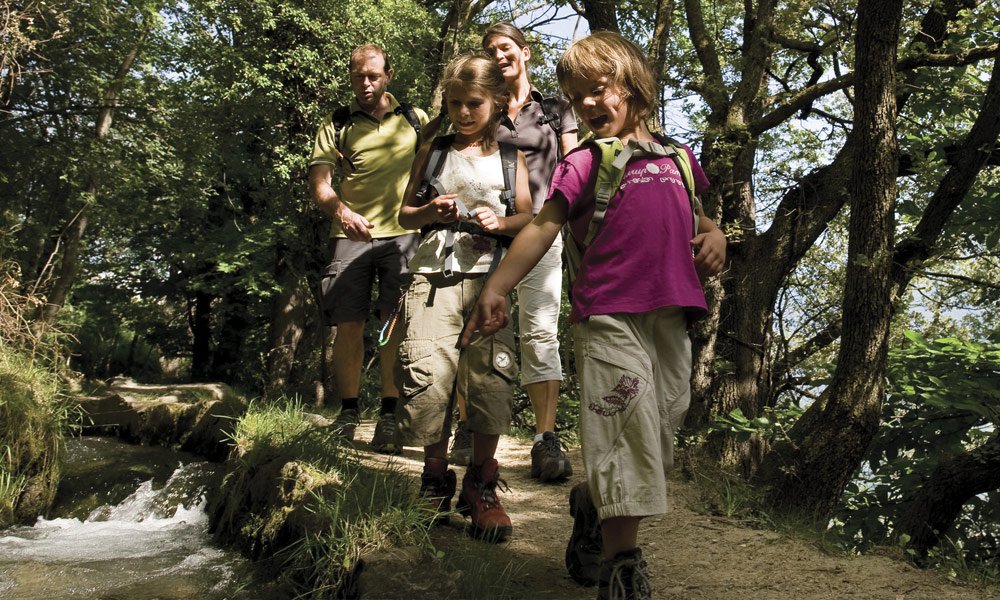 Selleronda
Tour around the Sella group on skis. The tourist association leads this unique ski tour every Tuesday in the winter. Just call them to find out about taking part on +39 0474 565245. The famous Selleronda goes over four passes and through a breath-taking ski landscape with forests, rocky outcrops and broad snowy plains. This is something for those in good physical condition.
Monday – From corn to bread
A guided walk that goes to a farm, where you can find out about the life of our farmers. You can get your hands dirty baking bread in a stone oven. The walk goes on to the Terner Mühlental, where the corn for this bread is ground in an old mill.
Tuesday – In the footsteps of the Terner sagas
For this fantastical family walk, the children are dressed up as mythical creatures. Kitted out and ready to roll, they are led by a guide to the most mythical places in Terenten where they experience the aura of a Hexenstein (witch), Teufelsstein (devil) or Raubschlössl (highwayman's castle).
Tuesday – Rafting. Paddling on calm rivers
A canoe trip on the Rienz is a wonderful natural experience. As the wild water often breaks into calmer sections, however, this rafting tour is ideal for families.
Tuesday– Guided bike tour
Ride along with those who know the Pustertal area, or to Sand in Taufers.
Tuesday – Kikeriki family days Kronplatz
Your children can run riot on the top of the Kronplatz in a Native American village. You yourself can join a guided circular walk in the meantime.
Every second Wednesday – sunrise
You climb to the summit (about 600 m) above the Rastnerhütte or the Moarhofalm with head torches and experience an overwhelming natural spectacle. Following on is a mountain breakfast in a meadow cottage.
Thursday – pure nature for all the senses
This walk goes over the Farnenweg in Kiens, takes the Kneipp-Parcour and then ends up at the pine oil distillery "Bergila" in Pfalzen. This is a place to learn how essential oils are distilled. You can also revitalise your feet in a pine bath. There is also a visit to a herb garden as part of this trip.
Thursday – Kikeriki family days Kronplatz
Thursday is also a day for children to play Native Americans while you enjoy a relaxing walk.
Friday – Working with body and soul
Immerse yourself in the farming life and take part in rearing the calves. You will learn valuable information about growing food and make your own soft cheese in the dairy to take home with you!
Themed walks right through the year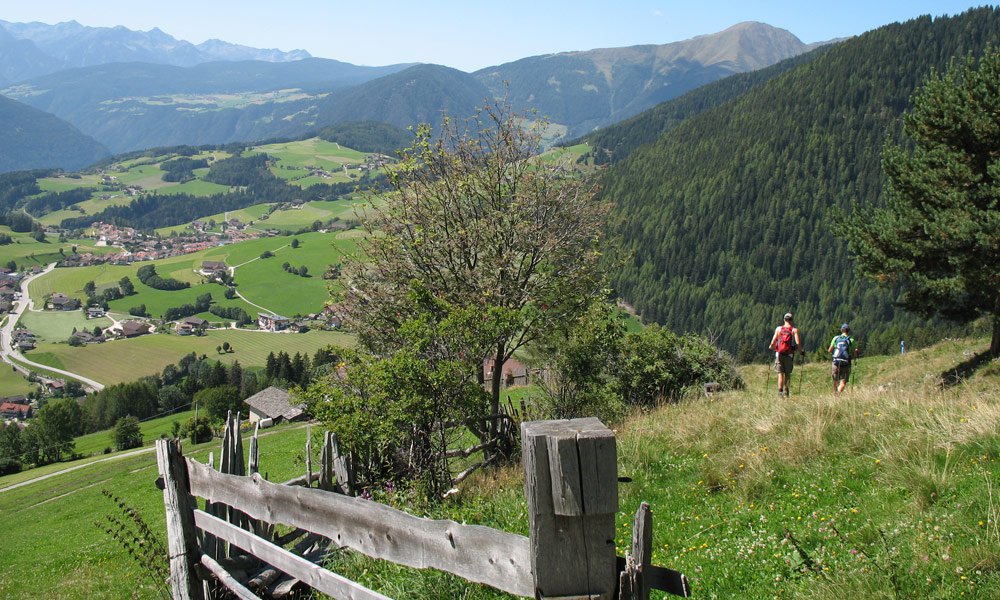 At all times of year there are guided walks on all manner of themes. You can find out more at the tourist association in the village.
Lively balls
Terenten is highly musical – like all of South Tyrol. We celebrate festivals as you tumble and dance to the music, at Easter, at the Gaudifest put on by the Sunnberg Musikantenm the young farmers or the Schuhplattlerball.
Mobilcard benefits
The Mobilcard, available at the tourist association and provided by South Tyrol's transport authority, is a public transport card that gives you attractive discounts. That means you can leave your car with us at the hotel.