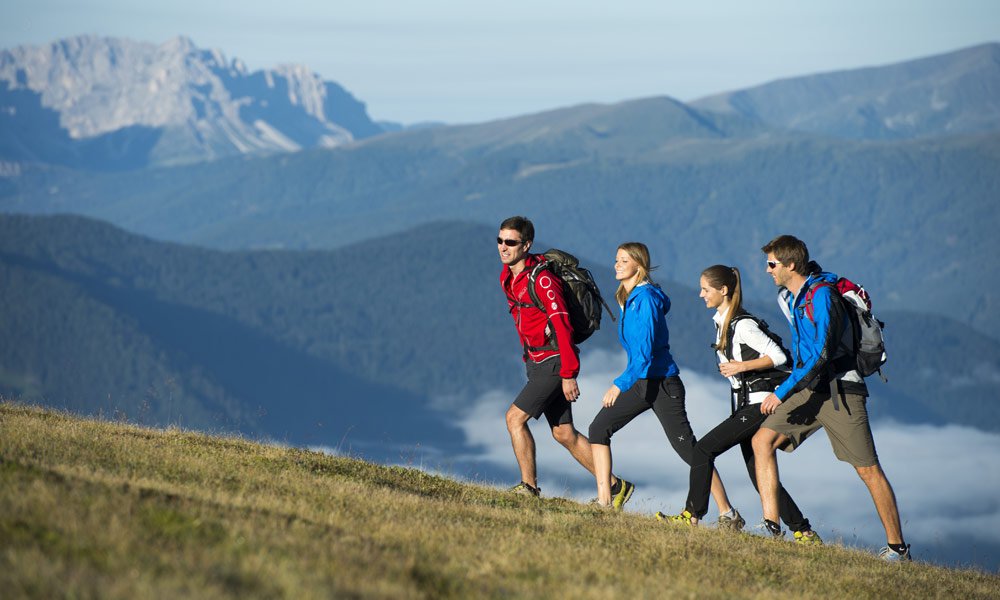 This mountain tour leads through Winnebachtal (Val Vena) valley to Tiefrasten Hut and on to Eidechsspitze Peak (Cima Terento).
In order to save your strength for the demanding tour you should drive to the car park in the Winnebachtal Valley (approx. 4 km); then follow the forest path along the river and after about 30 minutes you reach Astnerbergalm Hut at 1641 m. Path no. 23 with some turns leads in the direction of the waterfall and to Tiefrasten Hut. After a short break at the small Tiefrasten Hut at 2026 m you hike through a vast valley basin. Keep to the right and remain on the path (this route section is identical to the High Alpine Fundres Path) until reaching Tiefrasten Hut and the lake. From May to November the hut awaits hikers with tasty traditional food.
From here you can hike in the direction of Eidechsspitze Peak on path no. 22 to Campofosso ridge and to Campofosso Lake. Above the lake you see path no. 22 to the right with some steps and serpentines; it finally leads to the highest point in Terento, the cross on the summit of Eidechsspitze Peak at 2738 m.
Return on the same path or take path no. 22 down to Englalm Hut and continue through the mills valley directly to the hotel. (Of course we will drive you to the car park in Winnebachtal Valley to pick up your car.)
Walking time: about 6 hours
Important note: Starting from Tiefrasten Hut the tour is suitable only for experienced hikers!
Variation
From Tiefrasten Hut you can hike up to Kempspitze Peak (2704 m) or to Hochgruppachspitze Peak (2809 m).