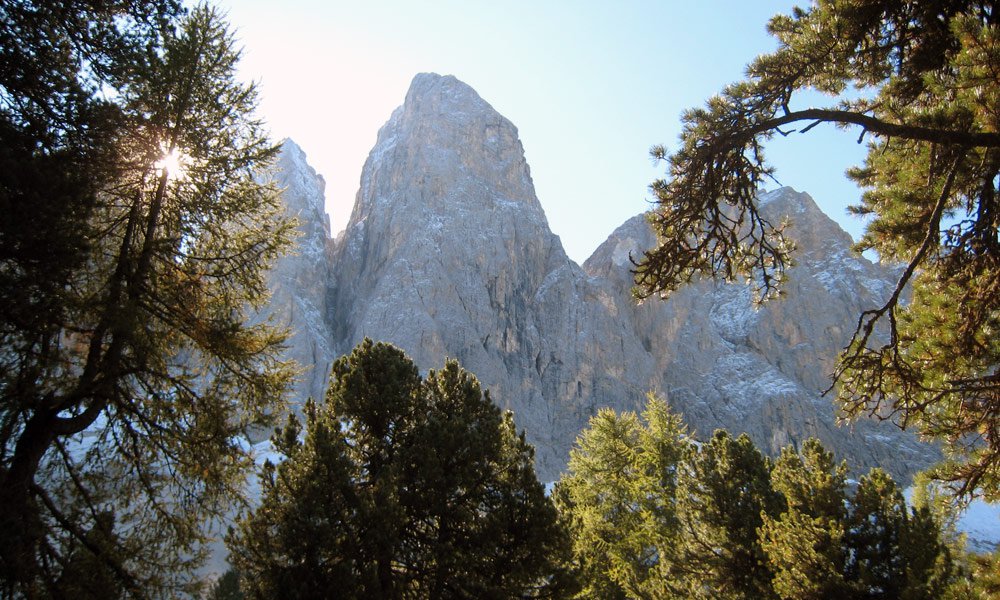 The round tour of the Three Peaks, the most imposing mountains in the Dolomites, is a must for all hikers.
With the car you can drive to Auronzo Hut (2320 m), which can be reached through the Landro Valley, and continue in the direction of Misurina Lake – turn left to the car park. (Parking fee). This is where the tour starts!
Hike along the southern side of the Three Peaks on path no. 101 in the direction of Lavaredo Hut, from where a path to the left leads to Forcella Lavaredo ridge. Here, at 2454 m you enjoy a wonderful view of the 500 m high northern wall of the Three Peaks. Up to here the path is also suitable for less experienced hikers. On a downhill path you hike along below Monte Paterno until reaching the way fork. Here you can hike in the direction of Three Peaks Hut or directly to "Lange Alpe" and past Lange Alpe Lake. Along the western side of the "Three Peaks" you finally reach the point of departure, Auronzo Hut.
Walking time: almost 3 hours