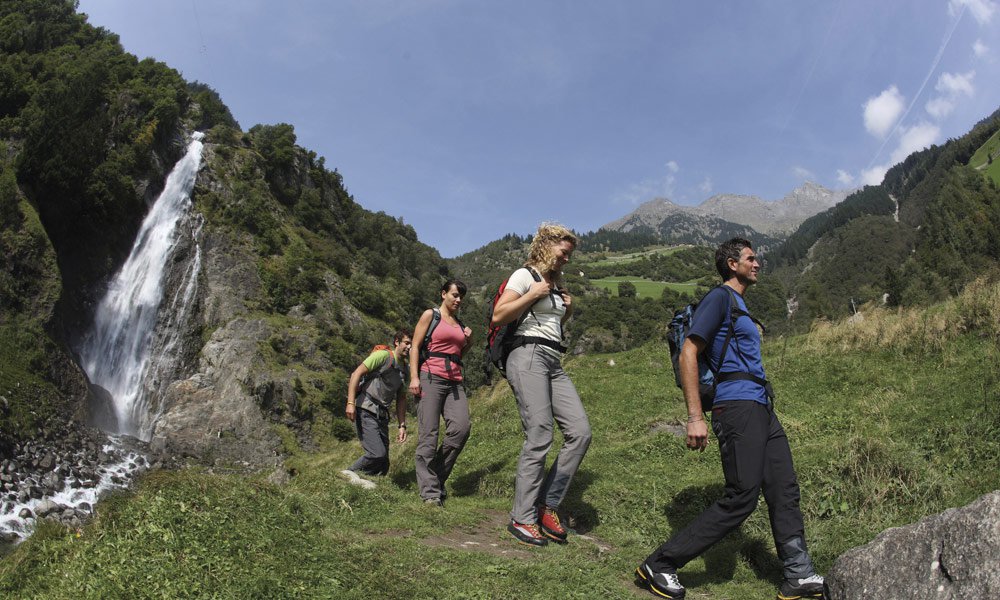 The vast high-alpine plateau of Prato Piazza is located at 2,000 m above sea level with the mountains of the Fanes-Senes-Braies Nature Park in the backdrop.
With the car you drive to Brunico and on to Braies. In Braies turn left to "Brückele" and follow the sign-posts to Prato Piazza/Plätzwiese. (From May to September with the payment of a toll fee you can drive up with your own car up until  10 a.m., after that you have to take the shuttle bus from Brückele). From the car park follow path no. 34 to Prato Piazza. The ideal starting point for comfortable hikes for the whole family.
Variation 1
Picco di Vallandro
From the alpine guesthouse Plätzwiese follow path no. 40 in the direction of Dürrentstein/Picco di Vallandro. Once you reach the summit (2839 m) you enjoy a fantastic view of the Dolomite peaks Neuner (Cima Nove), Zehner (Cima Dieci), Senneser Kar Spitze (Punta Quaira di Sennes), the Three Peaks, and far beyond the Dolomites.
Walking time: approx. 5 hours
Variation 2
Monte Specie
From the alpine guesthouse Plätzwiese follow path no. 37 to Dürrensteiin Hut; from here take path no. 34 and continue to the Monte Special ridge and after about 1.5 hours your reach the cross on the summit of Monte Specie (Strudelkopf) at 2307 metres.
Walking time: approx. 3.5 hours
Variation 3
Malga Cavallo
Leave your car at the car park in Brückele and take the shuttle bus up to Prato Piazza. A demanding tour on path no. 3 leads in a westerly direction to Gumpalboden and Croda Rossa past Crodetta (2257 m) and down to Malga Cavallo Hut (2164 m). Descent on path no. 4 to the starting point Brückele.
Walking time: about 6 hours